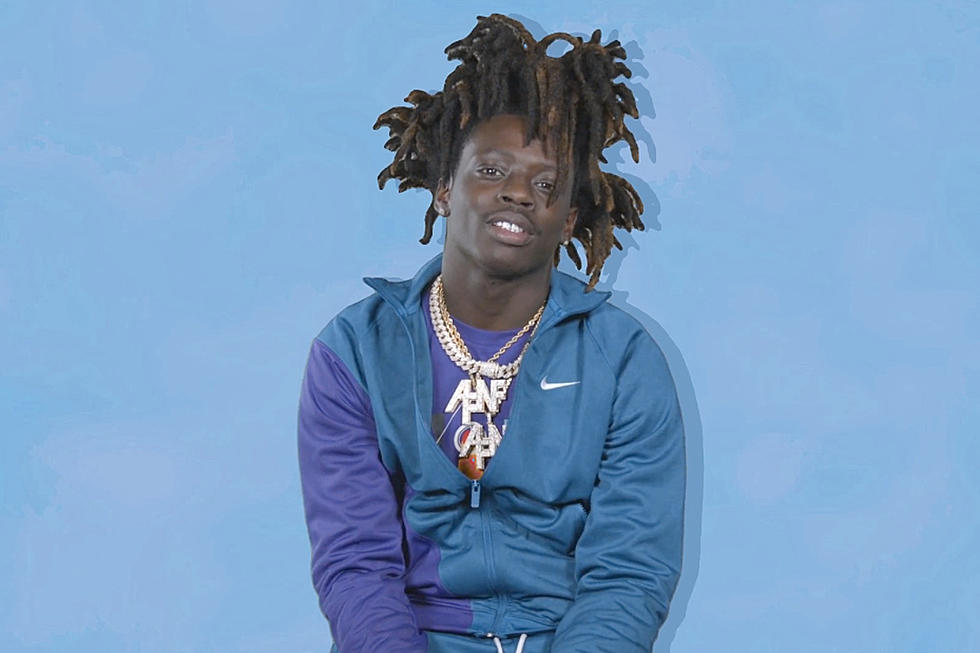 9lokknine Recalls How He Would Rap Into a Fan to Sound Like T-Pain and Lil Wayne
XXL
This year marks his biggest moment yet as "223's," his late 2018 collab with YNW Melly, is a hit, logging over 140 million streams and peaking at No. 34 on the Billboard Hot 100 since its official August rerelease. Now, with his latest project, Mind of Destruction, out, 9lokknine has plenty to share, offering more about his background, his childhood and how he was inspired to sound like T-Pain and Lil Wayne.
When most people think of Orlando, the first thing that comes to mind is Disney World or the Orlando Magic. However, 9lokknine's experience within the city is nothing like that. "Growing up there it's like, people get a [perception] of Disney World, but that's not what it is," he details. He then raps fellow Florida rapper Rugrat OD's song "Trenches": "It's the trenches, it's a hard life, it depends on what side of Orlando you growing up on." A tale of two cities.
On the come up, 9lokknine's original dream job was the NFL. "I went to jail and got out," he shares. "I went to this lil private school called AGAPE, we had like a little jail football team. Everybody was felons. That ain't go too well. We lost every game." Even amidst all that turmoil, 9lokknine patterned himself after Pittsburgh Steelers NFL safety Minkah Fitzpatrick, who came up as a Alabama Crimson Tide player at the University of Alabama and was formerly a member of the Miami Dolphins. "He played for Alabama," the Florida rhymer recalls. "He gon' come down and drop that helmet. He ain't afraid of nothin'."
9lokknine's foray into rap started during a fun era of the mid-2000s. "I started making music, I used to listen to T-Pain and Lil Wayne." He also admits to using a hack to sound like both artists. "You know how they used to have the Auto-Tune?" 9lokknine begins. "So I used to rap in the fan." Specifically, he sings a part of Wayne's verse on "Got Money." Tallahassee Pain inspiring a young kid from Orlando; things come full circle.
Catch the rest of 9lokknine's interview below, in which he shares how he started rapping, his favorite video games, how much he spent on his chains, plus more.
See 10 Rappers' Purchases That Broke the Bank