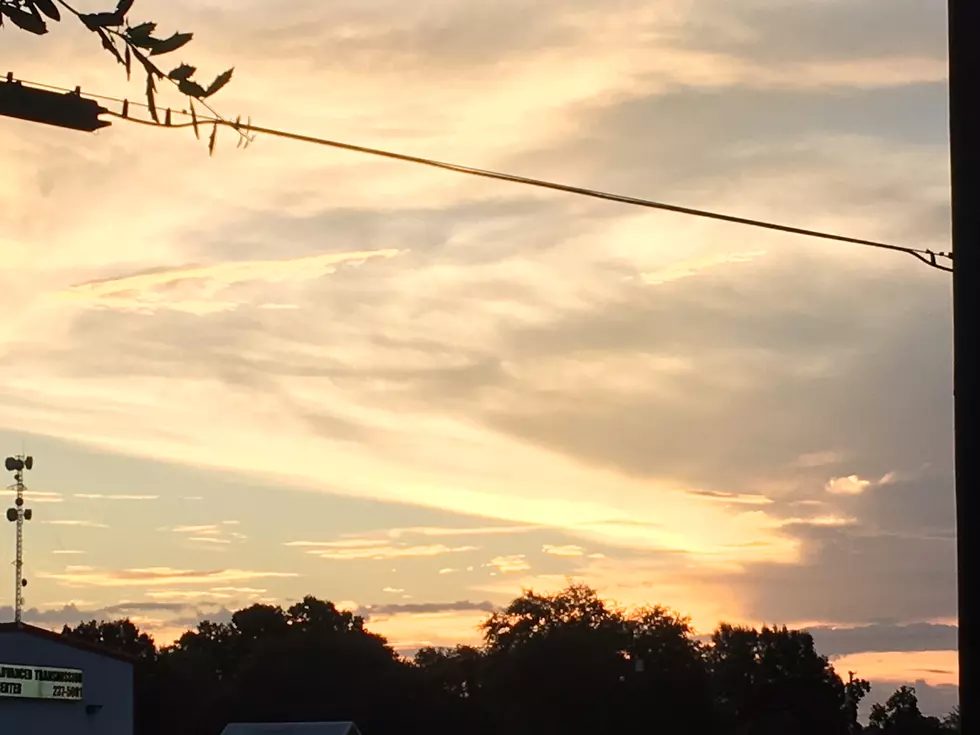 Air Quality Alert Issued for Lafayette and Lake Charles
Staff Photo
It's finally here! The much-heralded arrival of the Saharan dust plume that has captivated the meteorological community for the past week or so. With that extra dust from Africa, we have been promised some pretty spectacular sunsets. However, the dusk delighting dust is bringing with it some health concerns.
The National Weather Service in Lake Charles has actually issued an Air Quality Alert for the cities of Lake Charles, Sulphur, and Lafayette. The alert prompted by the Louisiana Department of Environmental Quality is forecasting a CODE ORANGE alert for Lafayette and Calcasieu Parishes from 7 am until 6 pm.
So, what exactly does that mean?
Here's how it's defined by the Weather Service.
The Air Quality Index indicates that particulate matter from
encroaching Saharan dust will be at the Orange level, which means
members of sensitive groups may experience health effects. The
general public is not likely to be affected. Increasing dust levels
may cause unhealthy air quality today for sensitive groups. Active
children and adults, the elderly and people with respiratory diseases
such as asthma, should avoid prolonged outdoor exertion.
As the alert states, those with respiratory issues might want to curtail their outside activities this weekend. However, most people will not experience any issues or discomfort because of the extra dust in the atmosphere.
Smell These Pictures With Your Eyes