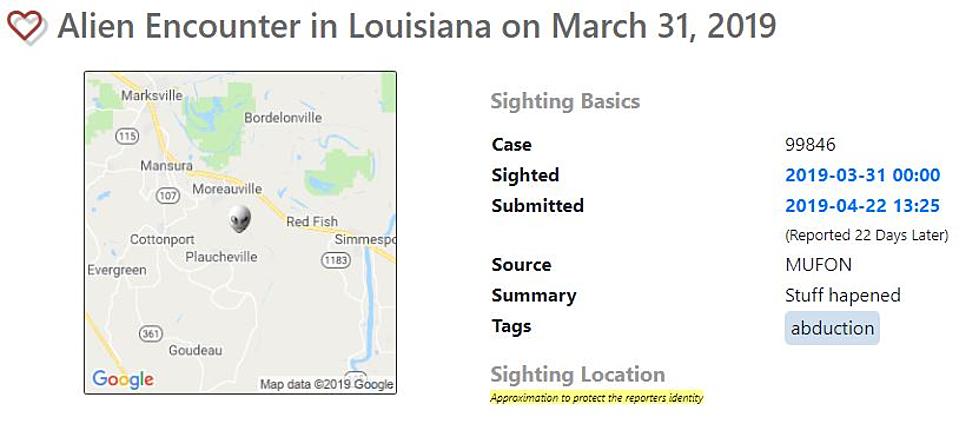 'Alien Encounter' Reported Near Moreauville In Central Louisiana
MUFON
The national UFO sighting report network MUFON received reports of an alien abduction in Central Louisiana.
MUFON, the Mutual UFO Network, receives and investigates UFO reports throughout the country. A scan of their UFO map reveals that an 'alien encounter' occurred in Louisiana on March 31st but was reported on April 22nd.
The incident happened somewhere just south of Moreauville. The only details available from MUFON's page on the sighting is 'stuff happened,' which doesn't do much to make this seem like anything more than a hoax or MUFON trolling.
Exactly where this happened has been 'approximated' to protect the individuals involved. There's not much more info at this time, but MUFON will disclose more information once they've completed their investigation.