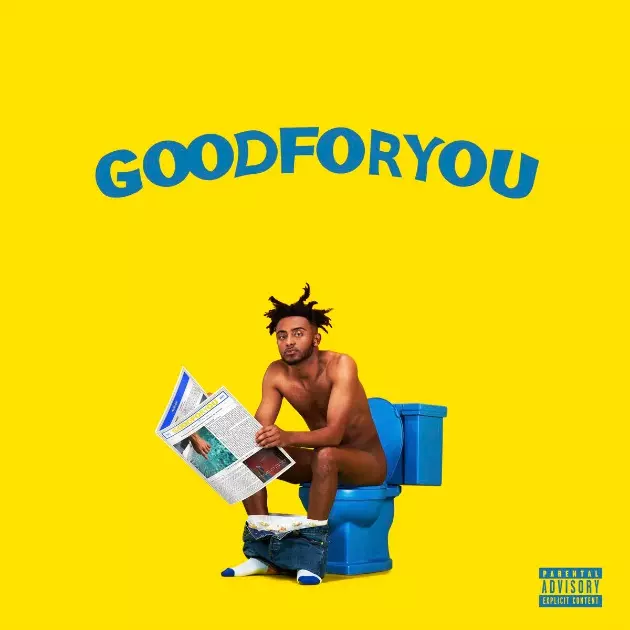 Amine Will Hand Out Free Newspaper Seen on Cover of 'Good for You' Album
CLBN LLC/Republic Records
Aminé's Good for You album is right around the corner, but before it drops this Friday (July 28), the rapper has a surprise for some of his fans that will make the listening experience even greater. The "Caroline" entertainer will be releasing the newspaper featured on his debut album cover for free to fans, which is titled The Good for You Post.
The newspaper features contributions from tons of people important to Aminé, including Steve Lacy, Madeintyo and even Aminé's own mother. According to the Portlandf native, he has been working on the newspaper over the past year, which he considers the "most personal thing" he's worked on aside from his music.
The newspaper will be given out to fans who attend the 2017 XXL Freshman's album installation events in New York and L.A. as well as his hometown of Portland. Aminé even says he's paying out of pocket for a lot of the newspapers so that fans who want one can have one. Even the blue toilet from the album cover will make an appearance at the events as well.
The Good For You installations will be set up in New York on Tuesday, July 25 from 3 p.m. to 7 p.m., and in Los Angeles on Sunday, July 30 from 3 p.m. to 9 p.m.
"Worked on this newspaper for the past year and now we're finally giving it out to you guys for free," the rapper wrote on Instagram. "Come sit on the infamous blue toilet and hang out with me and my friends🍌🗞🚽 first come first serve SEE U ON TUESDAY NYC."
Check out more information on Aminé's newspaper and album installations below.
Amine Will Hand Out Free Newspaper Seen on Cover of Good for You Album