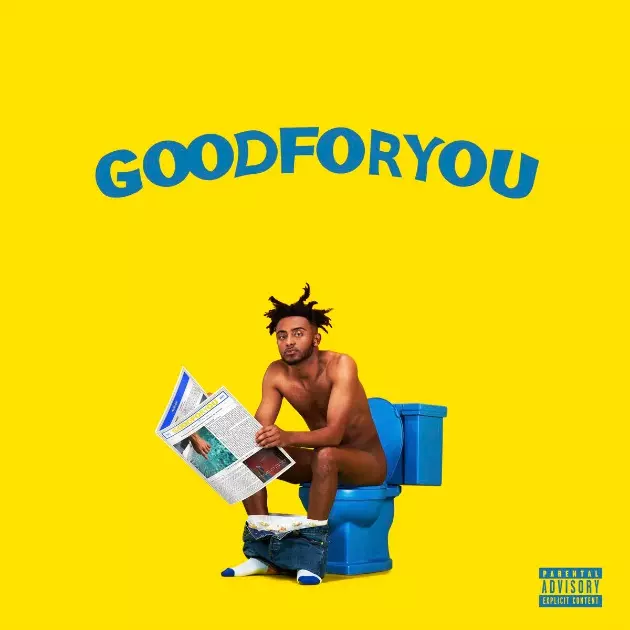 Amine Reveals Name, Cover and Release Date for Debut Album
CLBN LLC/Republic Records
Aminé's debut album now has a release date. Yesterday (June 22), the 23-year-old tweeted out the name of his first LP, titled Good For You, the cover for it and the day fans can expect it to drop—which is July 28.
"Good For You, my debut album. July 28th," the 2017 XXL Freshman tweeted, along with the image of his album cover. The cover features an all yellow background and an image of Aminé sitting on a blue toilet while reading a newspaper.
Aminé's enjoyed a meteoric rise over the last year or so. His buzz shot to the next level when he dropped his single "Caroline"—the music video for which has been viewed about 170 million times on YouTube—last spring, and he's continued that momentum well into 2017, being named a member of our Freshman class about a week ago.
Just the other day, Aminé unveiled "Turf," a new track that will presumably find a home on his new album. Before that, he'd been gaining a lot of attention for his songs "REDMERCEDES" and his newer Kehlani-assisted single, "Heebiejeebies." The former shows he can deliver a West Coast banger, while the latter shows he's got a great feel for making radio-friendly hits. Now all that's left is the release of his debut.
Check out Aminé's tweet revealing his album name, artwork and the release date for it just below.
See Fans' Predictions for the Hip-Hop Songs That Will Rule Summer 2017