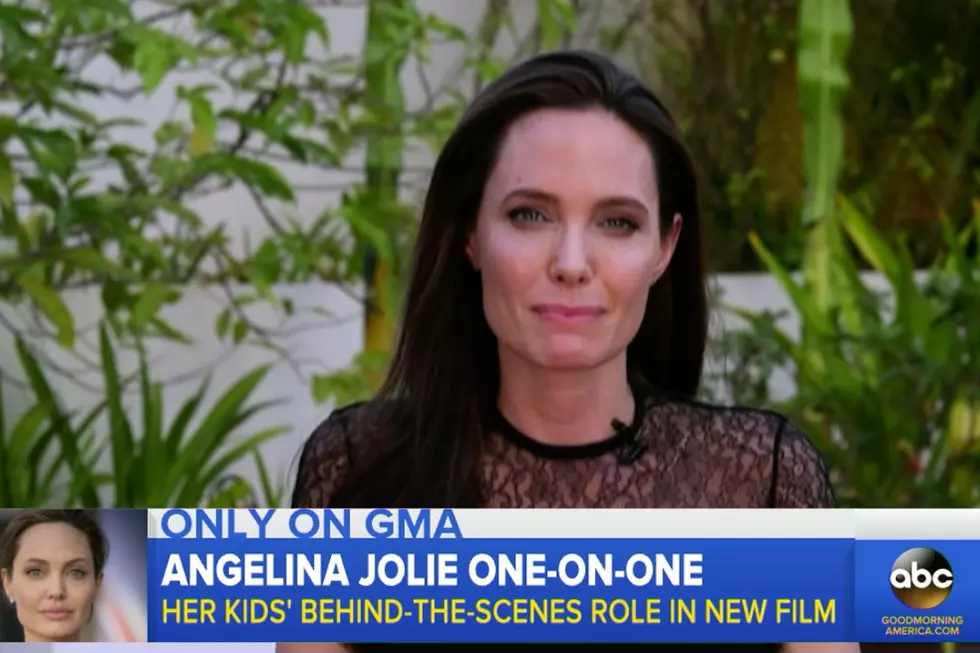 Angelina Jolie: Why Divorcing Brad Pitt Was 'For the Health of the Family'
ABC
Angelina Jolie and Brad Pitt may have been locked in an ugly custody battle for several months, but Jolie maintains they and their six children will "always be a family" in a Good Morning America interview airing February 21.
Jolie spoke to GMA's George Stephanopoulos in a pre-taped interview promoting her new Netflix documentary on Cambodia, First They Killed My Father, and as with her recent BBC interview, the discussion inevitably turned to her divorce from Pitt, which the actress and director filed for in September 2016.
In reference to Jolie's initial statement that "this decision [to split] was made for the health of the family," Stephanopoulos asked if that choice had indeed made her family healthier. Jolie takes a moment to pause and collect her thoughts before responding.
"We are...focusing on the health of our family. And so we will be stronger when we come out of this because that's what we're determined to do as a family," she said in the pre-taped interview.
Regarding whether Pitt is still a part of that family, Jolie replied, "Of course. Of course, we will always be a family. Always."
After a contentious legal document from Pitt made news in December, in which the Allied actor claimed Jolie "had no self-regulating mechanism" regarding keeping information private and "appears to be determined to ignore even agreed upon standards relating to the children's best interest," Jolie's team hit back. But the two presented a united front with a joint statement in January.
"The parties and their counsel have signed agreements to preserve the privacy rights of their children and family by keeping all court documents confidential and engaging a private judge to make any necessary legal decisions and to facilitate the expeditious resolution of any remaining issues," the statement said. "The parents are committed to act as a united front to effectuate recovery and reunification."
Watch Angelina Jolie's Good Morning America interview below.
The Brangelina That Was: A Timeline of Brad Pitt and Angelina Jolie's Love