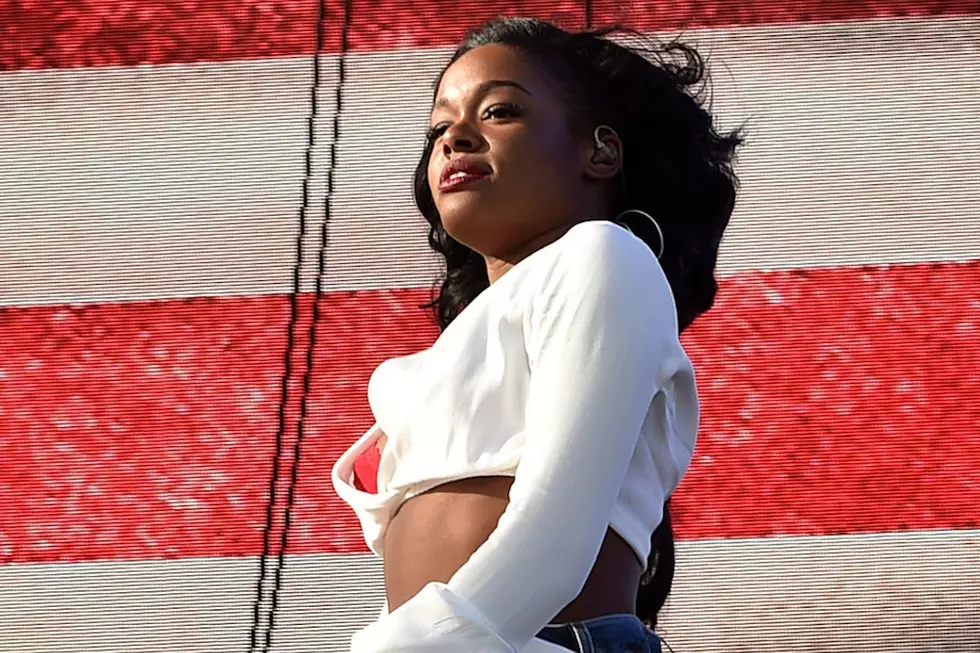 Arrest Warrant Issued for Azealia Banks Following Missed Court Appearance
Kevin Winter, Getty Images
After Azealia Banks reportedly failed to show up in a Manhattan Criminal Court this week, where she faces charges of misdemeanor assault, attempted assault, disorderly conduct, and harassment, a warrant has been issued for her arrest.
Banks was accused of punching and biting a female security guard at a New York nightclub in 2015, but missed her day in court yesterday because she was at Fashion Week in Paris. However, Banks' lawyer says the missed court appearance was simply the result of a mix-up.
"She was in France for Fashion week due to meetings and other social gatherings and was not able to arrange her flight in time to appear today," her lawyer said in a statement to Pitchfork. "She apologizes and will apologize in person to the Court for missing her scheduled hearing. In addition, she attempted to appear via a New York Attorney and through a close family member. Ms. Banks will go to the department to remedy the situation as soon as possible. Again, she apologizes for the inconvenience that may have caused the Department."
Banks has already started 2017 off with controversy, sparring with Rihanna via social media back in January. Hopefully, her Paris trip was positive and she can fully refocus on her career and music.