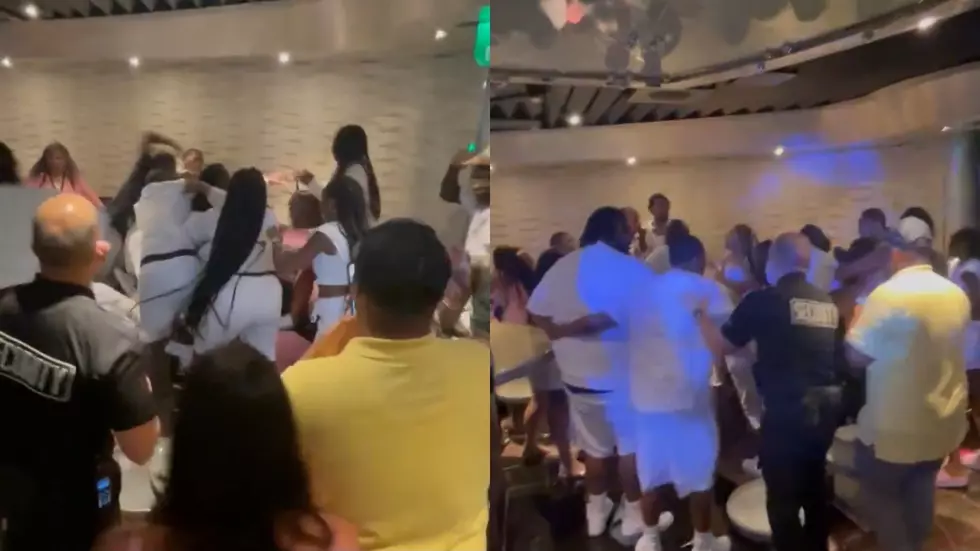 REPORT – 60 Person Brawl on Carnival Cruise Caused by Alleged Threesome Between Passengers
Twitter via @nyeem0
After a 60 person brawl broke out on board a Carnival cruise ship, many wondered what could have prompted such chaos. We may now have an explanation, as new reports say the fisticuffs began when cheating allegations started spreading amongst passengers.
The fight was apparently all over a threesome...
It's summer time and just about everyone is trying to go on vacation. The opportunity to relax and unwind is ripe, but that doesn't mean vacations always go according to plan.
We recently shared the story regarding a massive brawl on board a Carnival Cruise that ended with the U.S. Coast Guard escorting the ship back to land.
The brawl involving approximately 60 people reportedly occurred on the dance floor of the ship's nightclub. Now that the dust has settled, new reports have come out that may explain why punches were thrown in the first place.
Chaotic Carnival Cruise Brawl Breaks out Over Threesome
According to @MikeSington the brawl all started because someone got jealous over a "threesome". See the report plus the video of the fight below.
One outlet says that a travel agent on the cruise told them that the fight began around 2 a.m. on the same floor as the casino and nightclub for the ship. She apparently overheard a dispute regarding an alleged threesome between passengers.
The passengers' significant others were reportedly upset when they heard about the threesome.
See more from @TheShadeRoom on Twitter below.
Helping Your Marriage Flourish and Decreasing Conflict