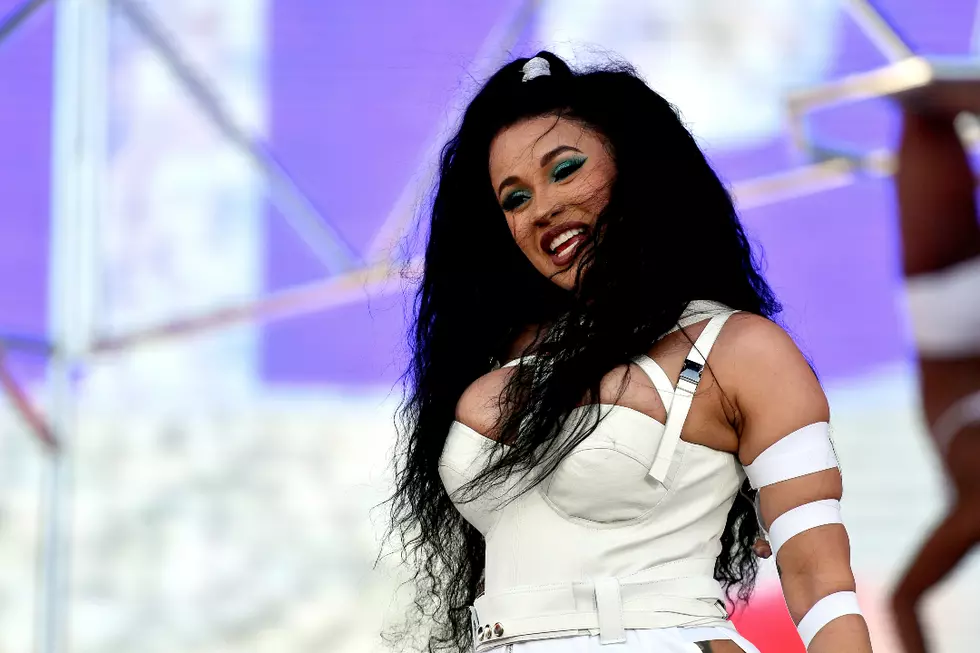 Cardi B Plans to Fly 60 People to Atlanta for Her Baby Shower
Frazer Harrison, Getty Images
Earlier this week, Cardi B shared with Rolling Stone tentative plans for her baby shower, namely that it be, in her words, "lit." The eight months-pregnant star tweeted on Wednesday (June 20) new details about the ceremony, which will go down in Atlanta, with dozens of out-of-towners flown in on Bardi's dime.
"I was planning to have 2 babyshowers ...One in NY and one in Atl but my doctor told me i can't fly nomore," Cardi wrote. "Now i have to fly 60 people to Atlanta ... I always bragged about having 2 big families until now."
Buzzkill doctor's order aside, the Invasion of Privacy rapper is in full shower prep mode, joking on Twitter today (June 22) about the struggle of shopping for her and Offset's future newborn when she'd rather be treating herself.
"Doing my registry but i wanna add gifts for myself," she tweeted. "My baby think i need this Gucci dress let me stop ...Ugh I'm so shleepy."
Through all the prenatal care and planning, Cardi has continued to perform, popping out most recently with Offset at the 2018 Birthday Bash this past weekend in Atlanta. Meanwhile, her latest single "I Like It" hit a new Hot 100 high this week at number three. How's another chart-topper for a baby gift?
You can read Cardi B's baby shower tweets below.
See 46 Hip-Hop Artists Who've Gone Gold in 2018