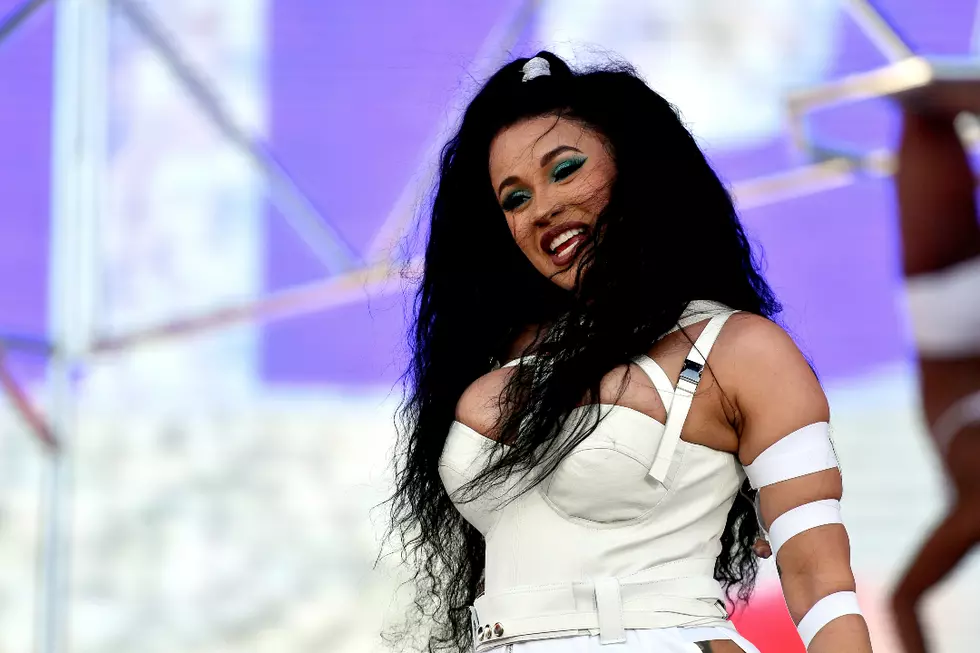 Cardi B Gets Lifetime Supply of Chips, Guacamole and Queso From Chipotle
Frazer Harrison, Getty Images
Cardi B's baby registry included its fair share of lavish requests, but the "I Like It" rapper couldn't have predicted this. In an Instagram story last Wednesday (July 18), she revealed that Chipotle gifted her a lifetime supply of coupons for free chips, guacamole and cheese dip.
"We hear you Cardi B. Here's all the chips, guac, and queso, the most precious dinero," reads text written on a box in the video. The container is filled with stacks of cards, printed to resemble dollar bills, each with the message, "One Free Chips & Guac."
The stunt was apparently inspired by Bardi's verse on Jennifer Lopez's May single "Dinero," in which she raps about the scrumptious snack. It's unclear when exactly Chipotle discovered the song.
"Look, they gon' do what I say so, Cardi B and J. Lo/Talk behind my back, but never up in my face, though/I just want my money, chips, guac, and queso/Y'all can kiss my ass, dame un beso," Cardi opens her verse.
The restaurant chain confirmed the news to The Daily Meal in a very enthusiastic statement published Tuesday (July 24).
"When we first heard Cardi B's lyrics in 'Dinero' about just wanting that chips, gauc and queso, it obviously resonated!" a representative said. "We just so happen to also think that guac is the best green around, so we thought it would be fun to fill a pelican case with free chips and guac cards to set her up for a very, very long time."
Check out Cardi's Instagram post below to see what it looks like when a corporation gets excited about a hip-hop branding opportunity. You'll also find J.Lo's "Dinero" video.
See Hip-Hop Albums That Topped the Billboard 200 in 2018 (So
Far)