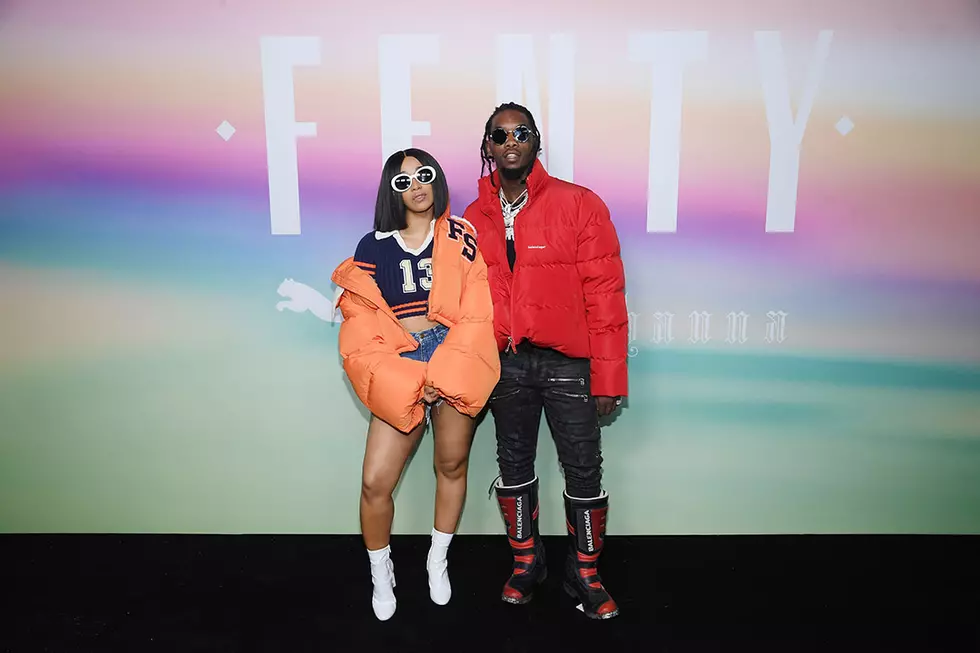 Cardi B Admits She and Offset Woke Up One Day and Decided to Get Married
Dimitrios Kambouris, Getty Images
Following the explosive report this morning (June 25) that Cardi B and Offset legally married in September 2017, the "I Like It" rapper confirmed on Twitter that she kept her wedding under wraps, and offered an explanation.
"There are so many moments that I share with the world and then there are moments that I want to keep for myself!" she wrote in her iPhone notes app, a screenshot of which was attached to a tweet. "Getting married was one of those moments! Our relationship was so new breaking up and making up and we had a lot of growing up to do but we was so in love we didn't want to lose each other."
Bardi also detailed the wedding and explained Offset's on-stage proposal in October, which we now know was just a formality. Her statement continued, "Was one morning in September we woke up and decided to get married. We found someone to marry us, and she did, just the two of us and my cousin. I said I do, with no dress no make up and no ring! I appreciate and love my husband so much for still wanting for me have that special moment that every girl dreams of when he gets down on his knee and put a ring on my finger and he did that for me!!"
Until today, the couple has maintained the appearance that they were engaged, including in this month's Rolling Stone cover story, which refers to the artists as "fiancée" and "fiancé." However, Offset sparked speculation when he said in that profile, "You'll lose your wife trying to stop them from being the best they can," and raised eyebrows Sunday night (June 24) when he thanked his "wife" during Migos' BET Awards acceptance speech for Best Group.
Whether this was an elaborate publicity stunt or a well-intended precaution for a still-budding relationship, today's news can't be the most relaxing thing for an eight months-pregnant Cardi to manage. The rapper is currently planning her baby shower and is expected to give birth soon. Last night she earned Best Female Hip-Hop Artist at the 2018 BET Awards but was not on hand to accept the honor.
You can read Cardi's full statement on her secret wedding below.
See Hip-Hop Albums That Topped the Billboard 200 in 2018 (So Far)