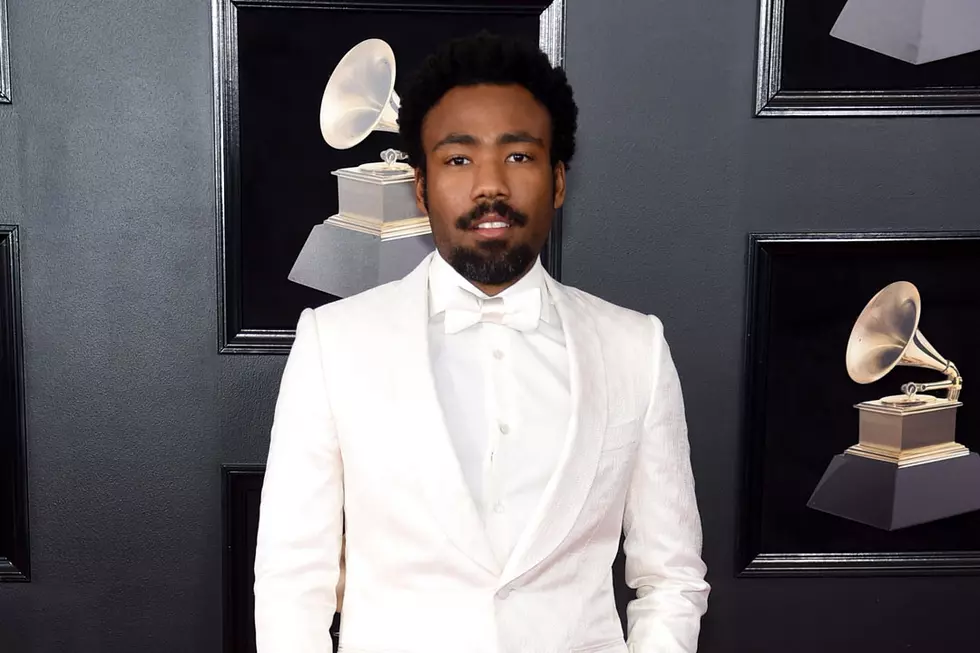 Childish Gambino Says Current Tour Will Be His Last
Jamie McCarthy, Getty Images
Childish Gambino has embarked on his final tour, Donald Glover stated during a performance last night (Sept. 6) at the Infinite Energy Arena in Atlanta.
"Number one, if you're at this show, then you know this is the last Gambino tour ever," he told the crowd, according to fan video. "I love you forever for supporting me and coming out for this shit."
The gig was the first installment on Gambino's This Is America Tour announced in March. Rae Sremmurd join as guest artists for a 14-show run across the United States and Canada wrapping on Sept. 30, after which Vince Staples will open five additional Gambino shows in October.
The rapper, actor, writer and producer hinted near the end of his 2017 Governor's Ball set last June—six months after the release of Awaken, My Love—that he would retire Childish Gambino. "I'll see you for the last Gambino album," he said.
Given Glover signed a record deal with RCA in January, plus his recurring emphasis on the "Gambino" part of his goodbyes, many fans speculate he will continue recording music under his legal name.
Under the moniker famously produced by an online Wu-Tang Clan name generator, Gambino has officially released three songs this year: the chart-topping "This Is America" and the "Summer Pack" singles "Summertime Magic" and "Feels Like Summer." The latter track recently received an animated music video.
Gambino this week also emailed two songs titled "Algorhythm" and "All Night" to people who purchased tickets to the tour. "These songs are not complete, but it is important for u to be familiar with them in order to participate, and therefore fully enjoy the experience," he reportedly wrote.
You can watch footage of Childish Gambino's Sept. 6 performance in Atlanta below.
See Every Hip-Hop Song That Topped the Billboard Hot 100 in 2018