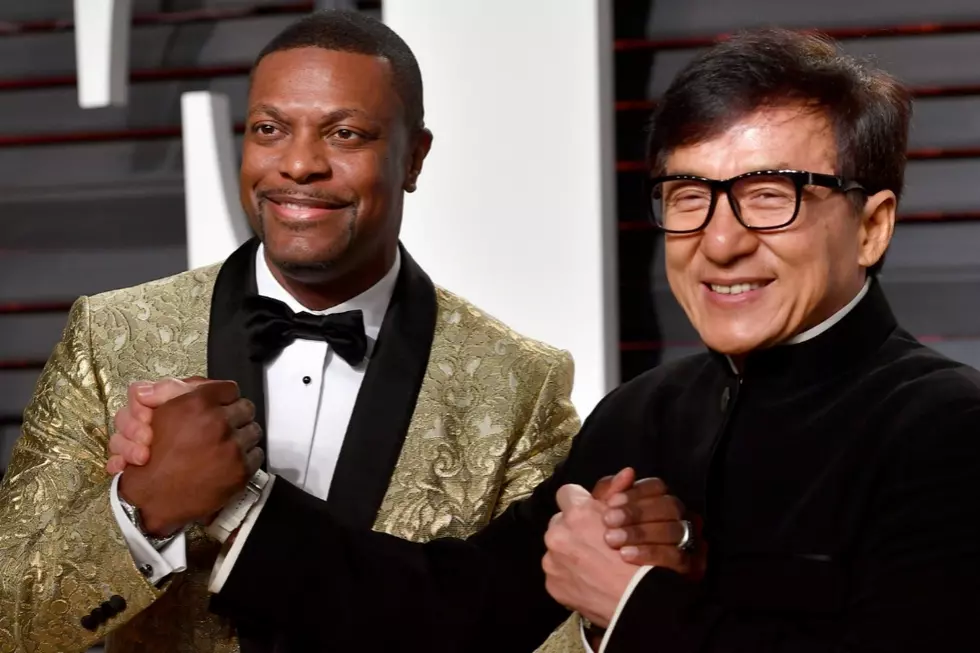 Chris Tucker Confirms 'Rush Hour 4′ Is in the Works: 'It's Gonna Be the Rush of All Rushes'
Pascal Le Segretain, Getty Images
For years, there've been rumors floating around that another installment of the blockbuster buddy cop action flicks starring Chris Tucker and Jackie Chan, Rush Hour, was happening. Now, Tucker has confirmed that Rush Hour 4 is indeed really going to see the light of day.
During a recent appearance on ESPN's podcast The Plug, he was asked if another Rush Hour would ever be made to which he replied, "It's happening."
Tucker went on to give even more detail about the pending film.
"This is gonna be the rush of all rushes." Tucker continued, "Jackie is ready and we want to do this so that people don't ever forget it."
Last year, Chan said that the film was likely to happen after they finally decided on a suitable script but at the time, Tucker had yet to sign on. Now, it appears as though everything is a go.
Of course, this will be another installment in a series of rebooted franchises. Rush Hour originally was released in 1998, fresh off Tucker's memorable turns in Friday, Dead Presidents and Jackie Brown.The franchise solidified his star power. Chan, who'd long been a huge star with a lengthy career, would add Rush Hour to his film successes, strengthening his international audience even further.  Rush Hour 2 was released in 2001 and Rush Hour 3 dropped in 2007.
All in all, it's been over a decade since we've seen the pair on screen together in a Rush Hour film. It'll be interesting to see if the next installment is able to capitalize on their chemistry and introduce the franchise to a new audience in the process.
20 Best R&B Albums of 1997