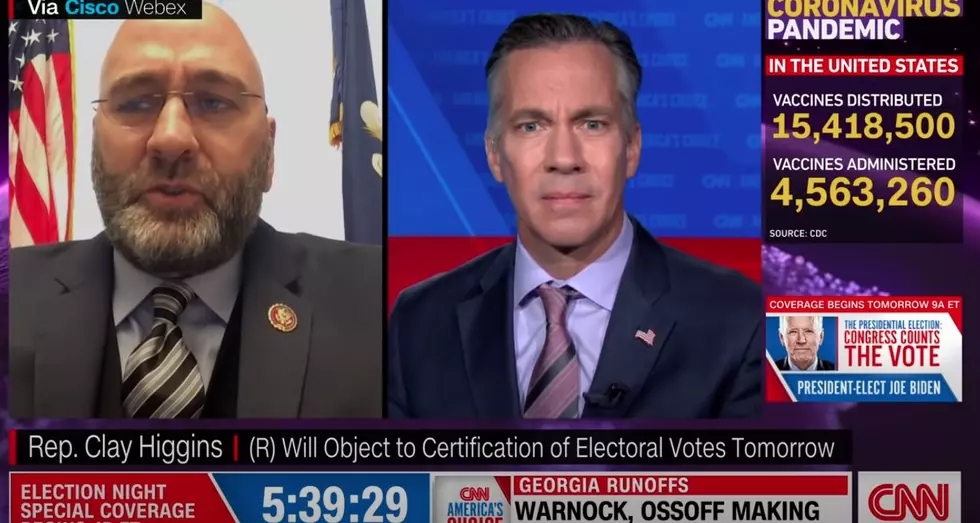 Rep. Higgins Argues With CNN Anchor Over Election Fraud Sighting a 'Preponderance of Evidence' [Video]
YouTube/CNN
Congressman Clay Higgins was live on CNN Tuesday (01/05/20) with anchor Jim Scuitto to discuss election fraud claims and his intent to object to the certification of electoral votes in Congress.
As you'll see in the video, Higgins tells CNN he possesses a "preponderance of evidence" to insight reasonable suspicion of election fraud in six states. Higgins lists Georgia's changing of statutory requirements for reviewing signatures on mail-in ballots, and Pennsylvania's decision to remove signature requirements for mail-in ballots.
CNN's Jim Scuitto argues his point that there have been no credible allegations of fraud that would have any change on the election's outcome, and that this has been "affirmed by dozens of judges, governors, election officials, the Electoral College, the Justice Department, the Department of Homeland Security, and the US Supreme Court."
That's when the two started going at each other a little bit.