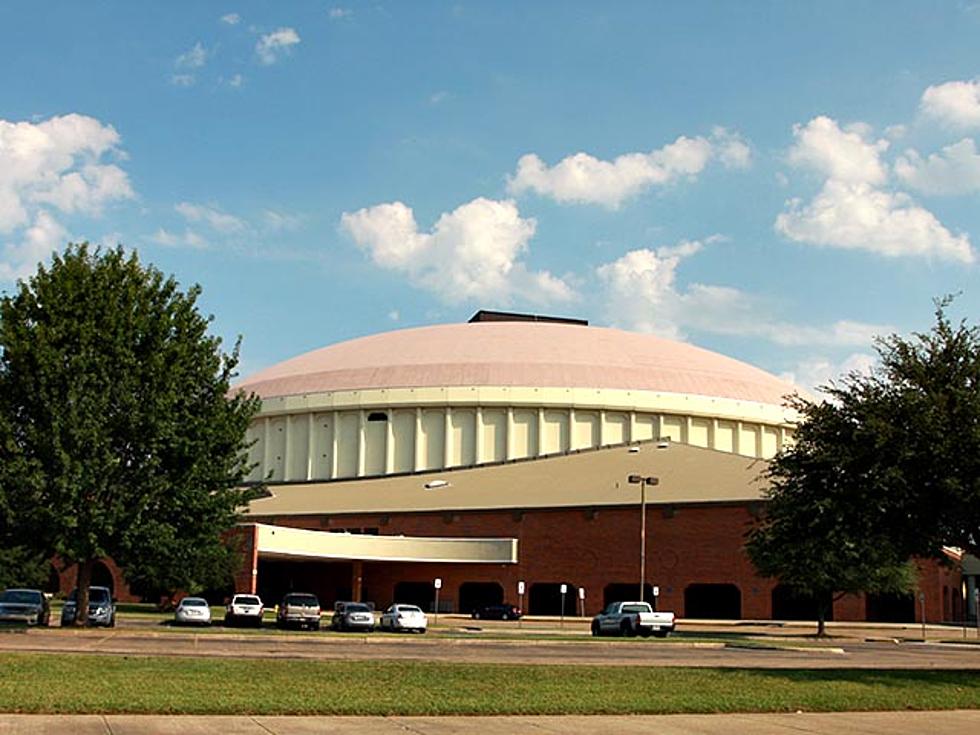 UPDATE: CAJUNDOME Will NOT Be Enforcing Clear Bag Policy For UL Spring Graduation
Cajundome, photo courtesy Ken Romero
UPDATE: According to the CAJUNDOME, a change was made this morning (May 16) and they will NOT be enforcing the clear bag policy for UL Spring Graduation ceremonies but there will be bag checks at entry.
The clear bag policy at the CAJUNDOME is in effect for all UL events, including the 2019 Spring Commencement set for Friday (May 17). As friends and family members will be making the trip to the CAJUNDOME to see their Ragin' Cajun loved ones walk across the stage, they will have to adhere to UL's clear bag guidelines.
The last thing we need is for maw-maw to have to walk all the way back to the car to put away her purse, so make sure you spread the word to all your friend and family headed to the CAJUNDOME for UL's 2019 Spring Commencement.
CAJUNDOME
8:00AM College of Liberal Arts
11:00AM General Assembly
1:30PM B.I. Moody III College of Business Administration
4:00PM College of Engineering​​​
Ceremony Line-Up in Green Corner
CONVENTION CENTER (EXHIBIT HALL A&B)
8:00AM College of Education
1:30PM College of Nursing & Allied Health Professionals
4:00PM University College
Ceremony Line-Up on 2nd Floor
BOURGEOIS HALL (Located Down the Street from the CAJUNDOME)
8:00AM College of the Arts
1:30PM Ray P. Authement College of Sciences
Ceremony Line Up Bourgeois Hall
To avoid any parking issues the CAJUNDOME has provided the following information:
PARKING INFORMATION FOR FRIDAY, MAY 17TH
For parking at the General Assembly and academic college ceremonies at the CAJUNDOME and Convention Center, graduates and faculty members should enter through Gate 8 on West Congress Street, or through Gate 11 on Souvenir Gate. Once that parking lot is full, motorists will be directed to the Cajun Field parking lot.
Parking for guests who attend ceremonies at the CAJUNDOME and Convention Center will be at Cajun Field.
Parking at Bourgeois Hall will be available in the lot outside the building for graduates and faculty members, who should enter the lot via the south entrance.
Parking for guests who attend ceremonies at Bourgeois Hall will be at Cajun Field or Blackham Coliseum.
Security measures will be in place at the CAJUNDOME and Convention Center and at Bourgeois Hall. University Police officers will examine the contents of purses, bags, and packages. Extremely large bags or oversized packages won't be permitted inside Commencement venues.