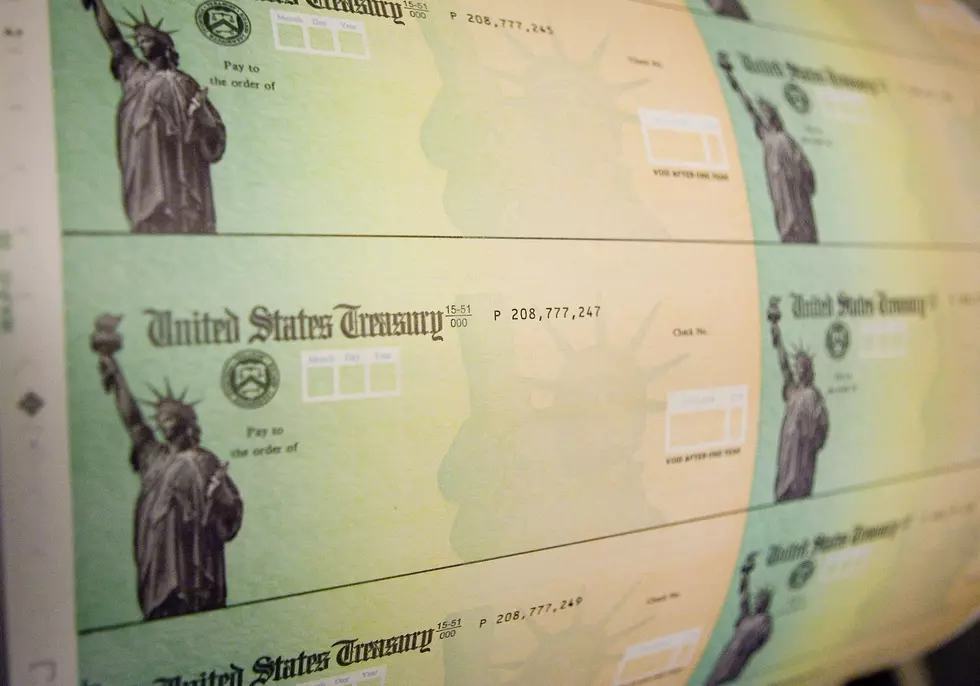 Could a Fourth Round of Stimulus Checks Be on the Way?
Jeff Fusco, Getty Images
While stimulus checks as part of the third round of Economic Impact Payments continue to be sent out, many Americans are wondering if yet another round of COVID relief could be on the way.
That ultimately will depend on Congress.
When asked about the possibility of another round of stimulus checks last week, White House press secretary Jen Psaki responding by saying, "We'll see what members of Congress propose," adding that the payments "were not free."
The latest round of stimulus checks as part of the $1.9 trillion American Rescue Plan has provided more than $385 billion in $1,400 payments to eligible recipients. Relief payments of $1,200 and $600 were part of the first two stimulus packages.
On Monday, President Joe Biden announced that his administration will be sending relief checks to thousands of restaurants. However, he did not lend any insight as to how likely a fourth stimulus check might be.
"Today, we're sending out the first relief checks to 16,000 hard-hit restaurants with help for many more to follow," Biden said. "A lot more people are going to be employed."
While Republican lawmakers mostly oppose relief checks, some Democrats and research groups are calling for the president to push for not only a fourth check but ongoing payments until the end of the COVID-19 pandemic.
"One year of stimulus checks lifted Americans out of poverty during the pandemic," the nonprofit Economic Security Project tweeted last month. "As it turns out, direct cash payments do indeed work."
The nonprofit's reasoning behind continued payments centers around the utility of cash infusion, which it credits for lifting millions of Americans out of poverty.
Their data projects that the $1,400 stimulus checks, child tax credit and other benefits in the American Rescue Plan will bring 16 million Americans out of poverty, with a fourth and fifth check lifting another 12 million more out of poverty.
LOOK: Answers to 30 common COVID-19 vaccine questions
While much is still unknown about the coronavirus and the future, what is known is that the currently available vaccines have gone through all three trial phases and are
safe and effective
. It will be necessary for as many Americans as possible to be vaccinated in order to finally return to some level of pre-pandemic normalcy, and hopefully these 30 answers provided here will help readers get vaccinated as soon they are able.