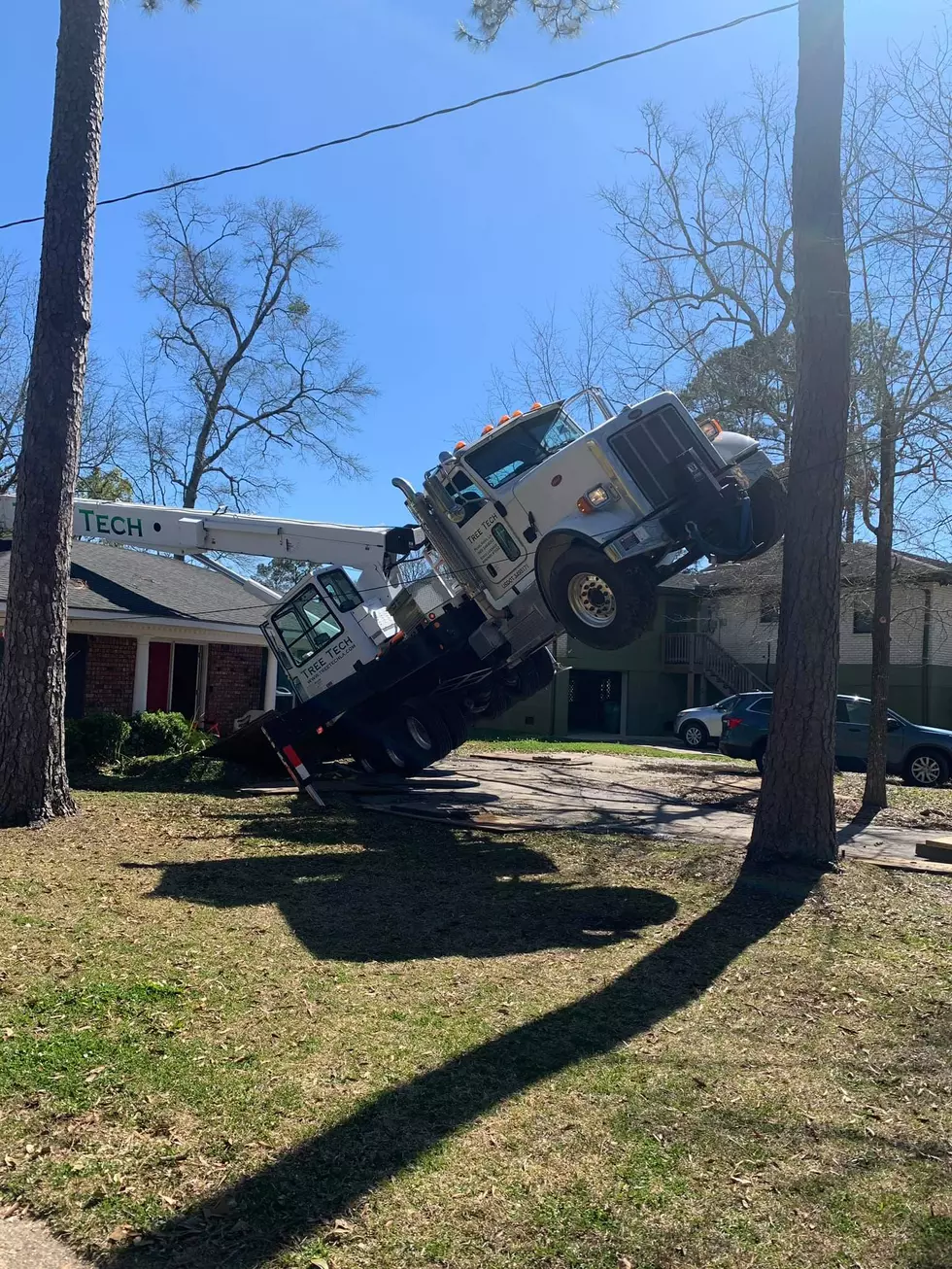 Crane Crashes Into Slidell Home, Minor Injuries Reported
Slidell Police Department
Slidell Police arrived at a unique situation at a home on Wednesday afternoon. A crane attached to a utility truck crashed through a home in the Palm Lake Subdivision.
According to the St. Tammany Fire Protection District No. 1, the truck's stabilizers sunk through the concrete, causing the truck to lift into the air and topple onto the home's second floor.
The Slidell Police Department posted several pictures on Facebook of the crane suspended in the air.
Police say four people were in the home at the time and one person has been treated for minor injuries.
That will surely be a story the family will be telling for a long time. "Y'all remember when that crane fell on our house?"
7 Tips to Keep From Being Distracted While Driving