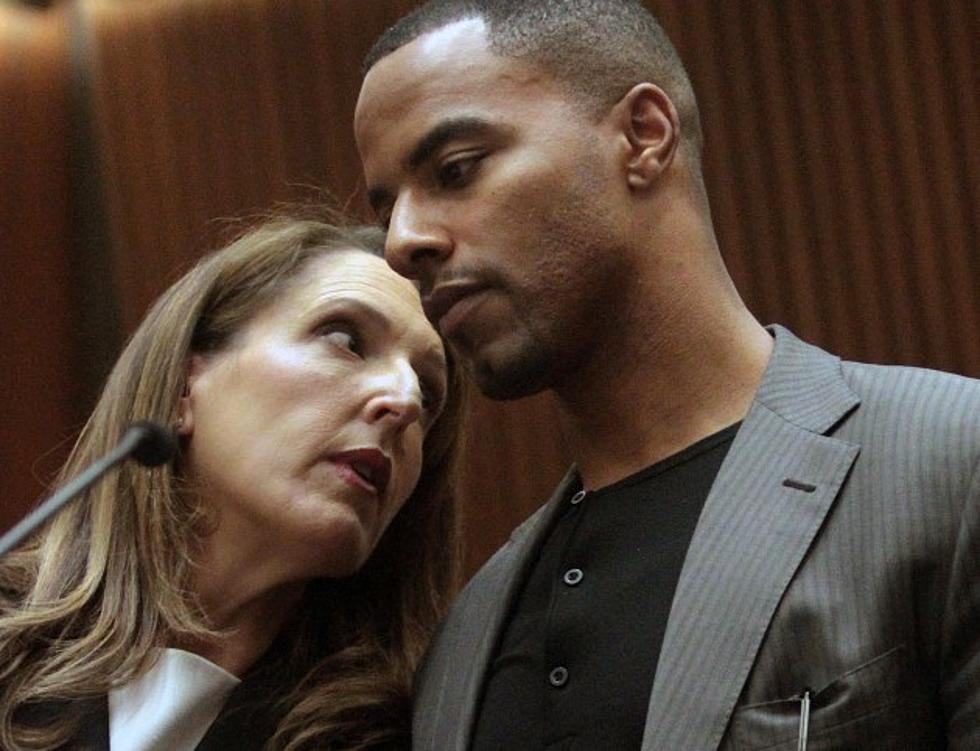 Darren Sharper Surrenders To Police After Warrant Issued For Two More Alleged Rapes In New Orleans
Getty Images
Former NFL all-pro and Super Bowl champion Darren Sharper surrendered to Los Angeles police after an arrest warrant was issued in New Orleans for two more alleged rapes that happened in September 2013.
This brings the grand total to 8 rapes in five different states as the warrant issued claims Sharper allegedly assaulted the two women in the most recent case on the same night.
Erik Nunez, an acquaintance of Sharper's, is also facing two charges of aggravated rape after police say he was involved in the incident that Louisiana police say occurred on September 23, 2013. Nunez was booked on both counts of rape earlier this morning.
Sharper will be charged with the two counts of aggravated rape, each of which carries a possibility of life in prison with no chance of parole. This is just the latest in a string of accusations that allege that the former NFL safety drugged women he met at nightclubs in order to assault them.
Sharper, 38, has pled not guilty, but his troubles seem to be far from over, as investigations for similar alleged incidents continue in Arizona, Florida, and Nevada.
The Super Bowl champion defensive standout has been retired from the NFL in 2010 after 14 years in the league, and has been suspended from his job as an analyst for NFL Network indefinitely without pay.