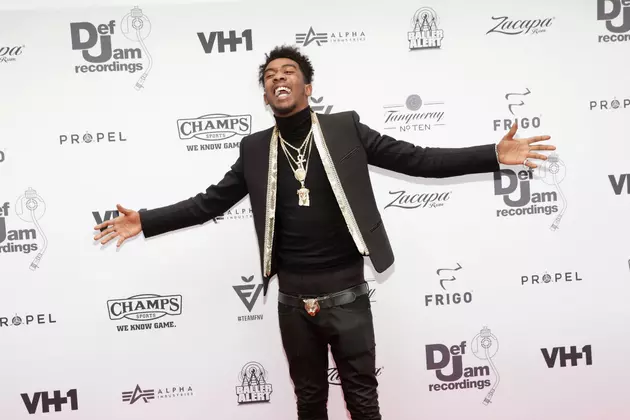 Desiigner Previews New Song on Instagram
Cindy Ord, Getty Images
Look out world, Desiigner's got some heat headed your way. On Sunday (July 30), the G.O.O.D. Music artist used his Instagram account to preview a new song, and it sounded pretty dope. Check out his preview post below.
The new song features just about everything you expect from Desiigner. There's Auto-Tune, a speedy trap beat and, of course, his signature onomatopoeia adlibs. He doesn't hint at a title or a release date for the track, but we can't wait for it to drop—whenever that day will be.
Desiigner, who was named a 2016 XXL Freshman last year, has come a long way since "Panda" and probably put a decently sized gap between himself and Future comparisons. With each new track, he's shown an increased understanding of how to use his vocals to make memorable melodies.
This past Spring, the Brooklyn rapper put his knack for melody to good use when he popped up on Mura Masa's single, "All Around the World." Recently, the U.K.-based producer explained what it was like collabing with Desiigner. The young spitter had already recorded the hook for "All Around the World" before he met Mura Masa, but it took some convincing from the producer to get Desiigner to lay some verses.
"So I had to kind of coax some verses out of him, but I just really like Desiigner," Mura Masa told us. "I think that like a lot of people try to shit on him because he's so young and he's kind of just doing his own thing but he's just like a really amazing character. That's what I like about [the song.] It's something a bit different from him and something a bit different from me. It's good how we met in the middle."
Check out Desiigner's preview below.
25 of the Best Hip-Hop Projects of 2017 (So Far)