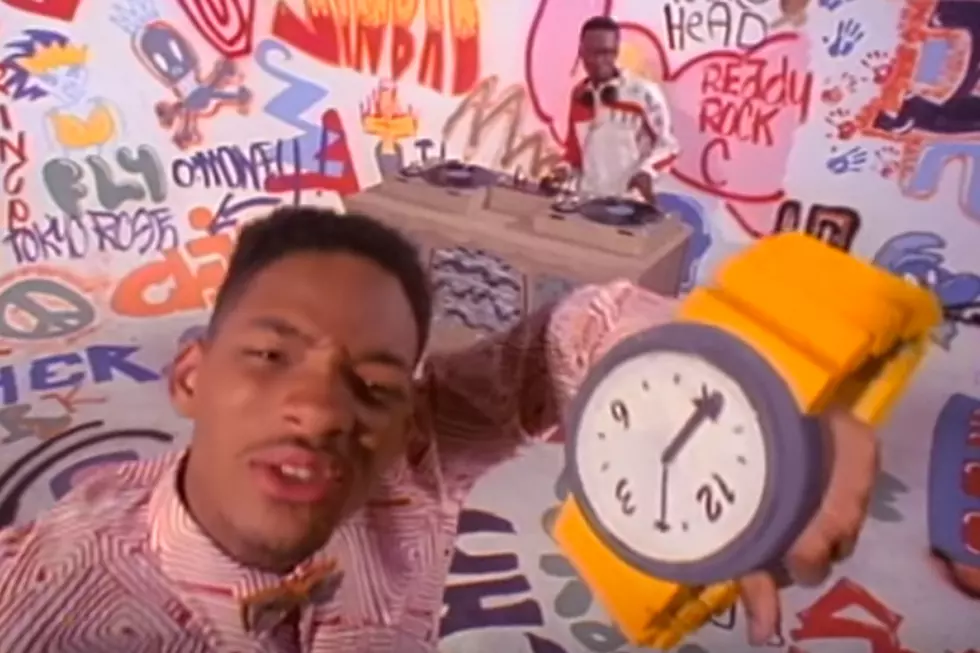 DJ Jazzy Jeff & The Fresh Prince Win First-Ever MTV VMA for Best Rap Video: Today in Hip-Hop
YouTube
On this day, Sept. 6, in hip-hop history...
1989: For all intents and purposes, 1989 was a big year for the MTV Video Music Awards. Held in Los Angeles and hosted by Arsenio Hall, the ceremony went through its first major restructuring and for the first time featured the new categories of Best Heavy Metal Video, Best Rap Video, Best Dance Video, and Best Post-Modern Video. With rap videos being incorporated for the first time, the candidates for a moon man in this category had to fit into the TV-friendly mold in order to be nominated.
The nominees for Best Rap Video were Ice-T's "Colors", Kool Moe Dee's "How Ya Like Me Now", MC Hammer's "Turn This Mutha Out," Tone Lōc's "Wild Thing" and DJ Jazzy Jeff & The Fresh Prince's "Parents Just Don't Understand." With a squeaky clean message, and funny video to match, "Parents Just Don't Understand" took home the first VMA award for Best Rap Video.
Jazzy Jeff & The Fresh Prince would go on to be pioneers for hip-hop at many award shows. That same year, the guys received the first ever Grammy Award for Best Rap Performance for "Parents Just Don't Understand." Ironically, the Philly duo led a boycott of the Grammys that year to show their disdain for not letting the award be televised. The group later said in interviews that it felt like a backhanded compliment to hip-hop.
Here's the Ultimate Guide to Rappers With Acronyms in Their Name