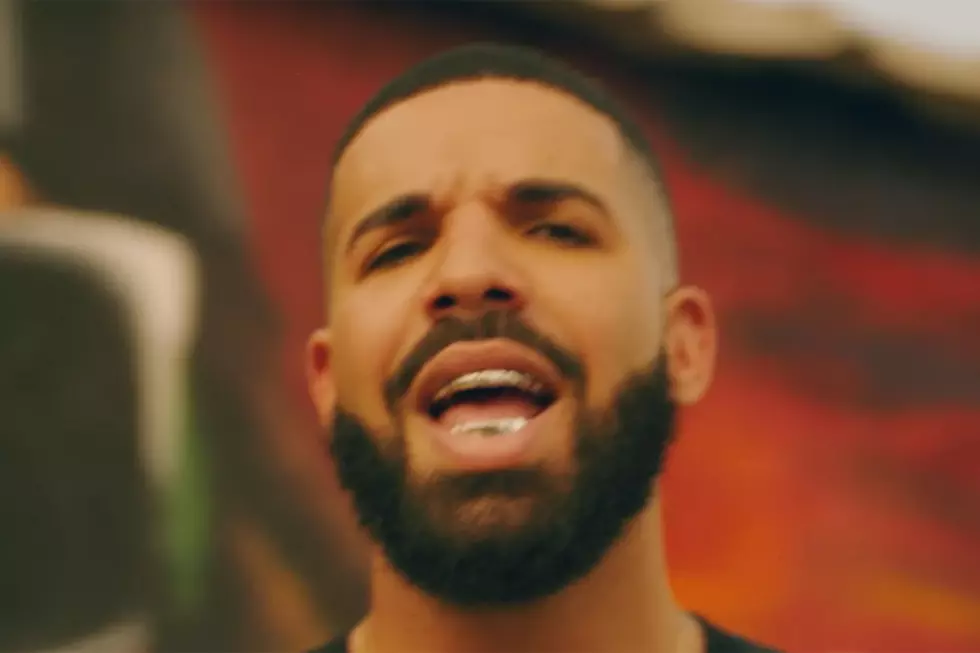 Drake's "In My Feelings" Video Grills Cost $14,000
DrakeVEVO via YouTube
Drake has had a great year video-wise (and in general), but it costs money to shine. The highly-anticipated video for his latest summer smash "In My Feelings" was well put together, but quite pricey. According to TMZ, those shiny grills that Drake wore in the video may have cost as much as $14,000.
In the report, it seems that the story behind the grills is even wilder than the cost. Evidently, Drake put in the request to popular jeweler Ben Baller with very little time to spare, only four days before the video was set to begin shooting.
Ben rose to the occasion and delivered, making the jewelry within 36 hours and getting it flown to the scene of the video. While the quick turnaround alone can easily explain the price, the quality of the metals makes the picture even clearer. Drake specifically asked for pure platinum and 18k gold, which isn't often used on grills.
See Photos of Drake's Different Looks Over the Years