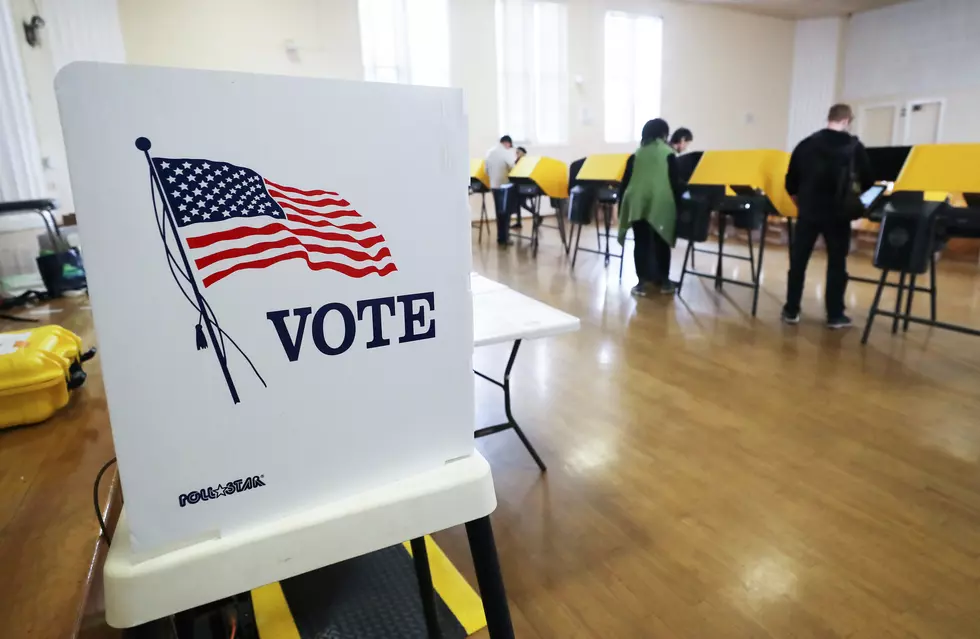 Early Voting Begins Today in Louisiana
Mario Tama/Getty Images
The future of our nation, our state, and our local communities will be placed in the hands of the people beginning today. Early voting for the November 3rd general election is set to begin across Louisiana this morning at 8 am. The early voting period in the state will run from today, October 16th through October 27th. The polls will be open from 8 am until 7 pm each day with the exception of Sundays. There is no voting on Sunday.
If experiences we've seen in other states that began early voting earlier this week can teach us anything, it's this. Expect there to be a line. In some states, Flordia, Georgia, and Texas, waits of up to and over one hour to cast a ballot have been reported. But, Louisiana's Secretary of State Kyle Ardoin is suggesting that even though lines could get long you shouldn't get discouraged.
One of the leading factors in the length of the line may have less to do about the number of people in line but the social distance space between them. Remember, we're still in pandemic mode, and polling places will be doing their best to keep voters as safely distanced as possible. To the eyes of motorists passing by, it might look like the lines are incredibly long, but that could just be an optical illusion.
Another way you can help speed the process along is to have your choices made before you step inside the voting booth. Any Louisiana resident can see a sample ballot specifically for where they live just by visiting GEAUX VOTE.com or by downloading the GEAUXVOTE App.
You'll only have a few minutes to actually make your selections so having a good idea of who and what you want to vote for ahead of time will certainly speed things along. Should you need more information on early voting, day of voting, absentee voting, or how to cast your vote if your polling place or residence was damaged by a hurricane you can visit the Secretary of State's website for answers to those questions and more.
Nine Restaurants We Need In Lafayette