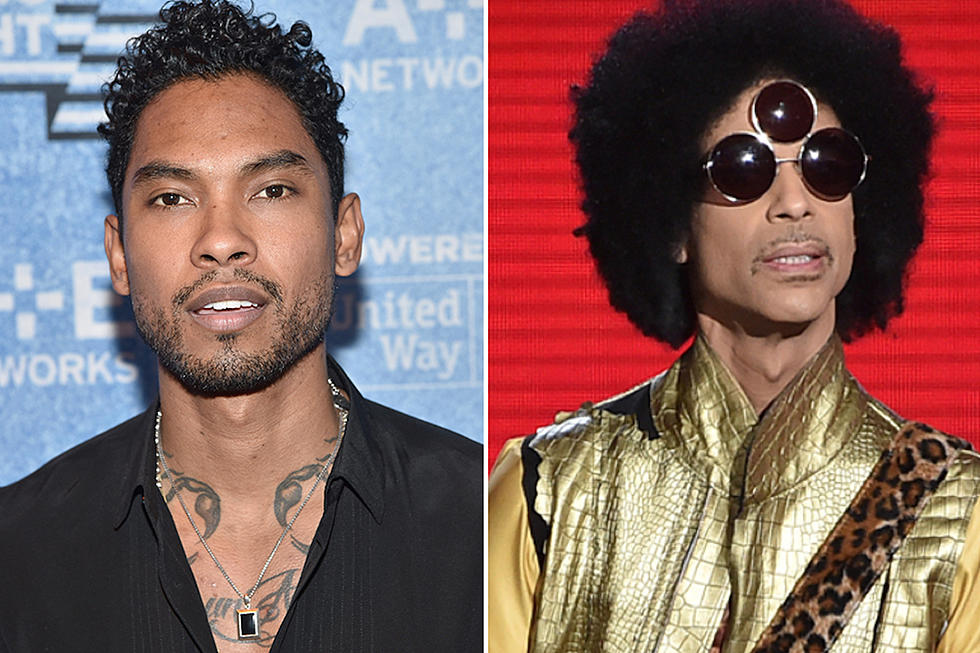 Fans Want Miguel to Perform a Tribute to Prince
Mike Windle, Getty Images
Sadly, Prince has passed away. But, as fans mourn and jam out to The Purple One's hits, their collective minds drifted to one artist who could pay a proper tribute to the late icon: Miguel.
"Ready for a tribute to prince from Miguel & Bruno Mars. They never disappoint!" read one tweet as Miguel's name became a trending topic on Twitter. "I want Miguel to do a Prince tribute nobody damn else please," wrote another follower.
Prince's fans were adamant about the Wildheart creator rather than any other R&B singer out now including Chris Brown, Trey Songz or Tyrese who've paid tribute to artists in the past.
"They need to just let Miguel do that tribute and leave it at him...please don't get tyrese or anybody do that tribute like we at church," wrote one person. 
Overall, Miguel "has to go and rehearse" because the fans have spoken. And honestly, we think Miguel is up for it.
It's unclear where the tribute will happen -- but with the BET Awards slated to take place this June, it's likely the best place for a special tribute to the late soul icon.
In the meantime, Miguel was one of the many music artists who went on social media to honor the legendary singer-guitarist.
"Thank you for inspiring us all and thank for paving the way for artists like me. I'll never forget you asking me to sing Purple Rain in DC. Party up brother, you did it. #GOAT #ripprince," he wrote in the caption of a photo featuring Prince rocking out with his guitar.
Check out the tweets calling for Miguel's tribute below.