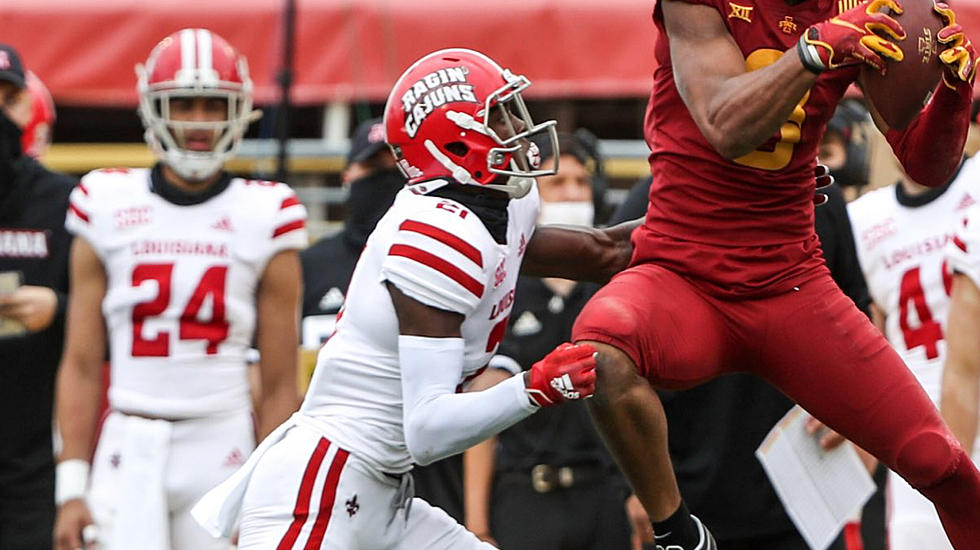 Former Cajuns Cornerback Trey Amos has Committed to Alabama
Photo Credit: Twitter
Breaking News, former Ragin Cajuns cornerback Trey Amos has a new home, as he has committed to Alabama.
The New Iberia native is headed to learn defense from arguably the greatest defensive coach in the country, Nick Saban. Amos has two years of eligibility left to raise his stock as much as he can for the NFL Draft.
Amos was extremely sought after in the transfer portal. From LSU to Michigan to Oklahoma to Oregon to Auburn and many more wanted the services of the New Iberia native. And it makes sense as Amos had 35 tackles and 8 pass breakups last season.
Amos was thankful for his time with the Cajuns and he sent out his thank you's in a post on Twitter.
For the Cajuns, the test now is to find someone on the roster to replace Amos' production. This will be a tall task for the Cajuns; however, if they can this will be a very solid defense going into next season.
NFL Records Held By New Orleans Saints Players
A number of current and former members of the New Orleans Saints hold NFL records.