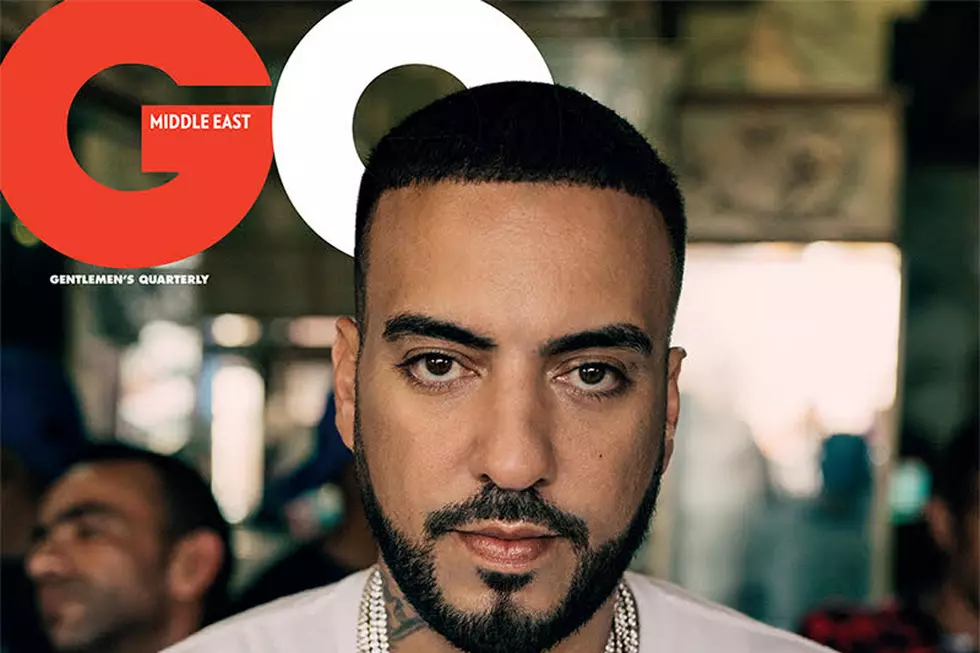 French Montana Admits Uganda Trip Healed Him After He Felt Broken Inside
GQ Middle East
French Montana opens up. On Tuesday (Nov. 6), the rapper was announced as the next cover star GQ Middle East, and in his cover story,  the "No Stylist" rapper explained the way that taking a trip to Uganda allowed him to find peace within himself.
"Uganda healed me," he admitted during his interview. "There was no other medicine that could have fixed me. I was broken, inside and out. I'm sure you've watched The Last King of Scotland-- when you watch things like that, you only see the negative parts of being somewhere. Or it's like Blood Diamond- they'll show you the rebels, they'll show you the corruption, but they won't show you how those people are happier than us, with nothing."
Elsewhere in the interview, French, who raised $500,000 to Suubi "Hope" Health Center in March, speaks on the importance of healthcare.
"Nearly 1000 women die around the world, every day because they don't have access to the right healthcare," offers the "Unforgettable" rapper. "It's not fair. Healthcare shouldn't be a privilege, it should be a right."
Check out the rest of French Montana's GQ Middle East cover story here. Peep the whole cover for yourself below.
Take a Look at French Montana's Different Looks Over the Years