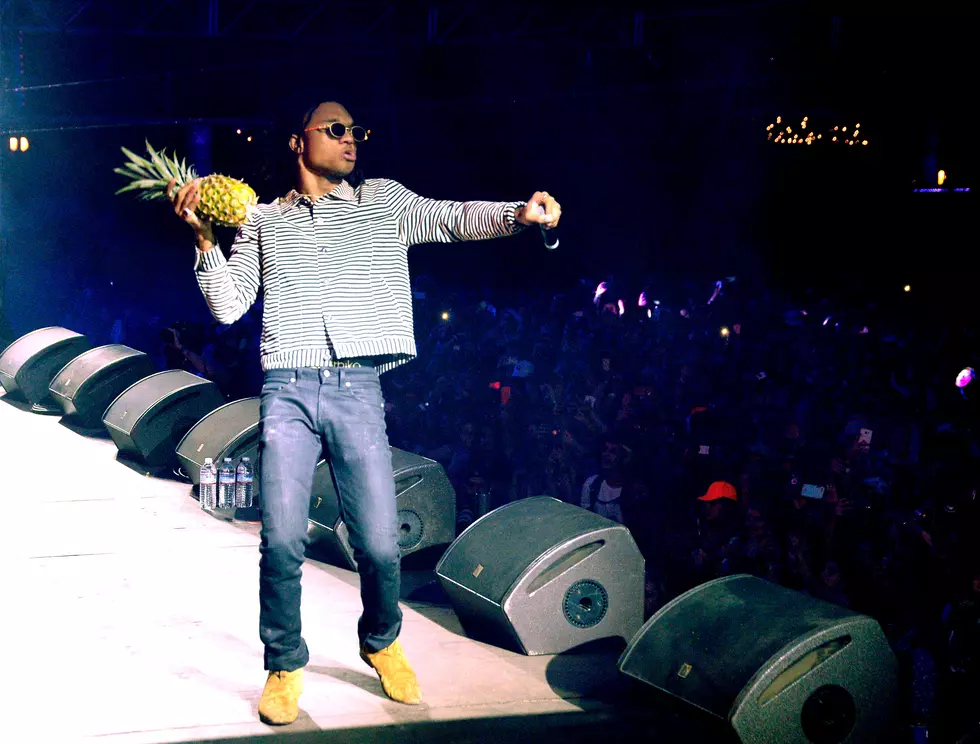 "I Had Enough Gumbo For 24″ (???)—What Is Swae Lee Really Saying On 'Unforgettable' [VIDEO]
Michael Tullberg, Getty Images for Coachella
What does Swae Lee know about making a roux?
If you're like me, when you hear questionable lyrics to a song, you take whatever your brain interprets as gospel truth. Even when you find out the lyrics are completely different than what you thought they were, you still sing them the way you originally heard them.
This happens to me all the time, and the most recent example is French Montana's 'Unforgettable' featuring Swae Lee
Just past the one minute mark, Swae Lee sing/raps what sounds like "I had enough gumbo for 24." Take a listen for yourself and tell me what you hear.
Of course, the internet didn't agree with my "gumbo" lyrics. According to Genius, the correct lyrics are "I had enough convo for 24."
Swae thinks he has enough to chat about to talk to this girl for a full day (24 hours)
These lyrics may make more sense, but for the sake of fun and all things Cajun, I'm going to stick with "gumbo." For what it's worth, Swae Lee (one half of Rae Sremmurd) is from Tupelo, MS, so he's more than familiar with gumbo—and there is even a user submitted reference to the gumbo lyric on Genius as well.
I've had enough Gumbo for 24. He's eaten too much shrimp Gumbo on the Cruise Ship and also being drunk he don't want any more for at least 24hrs.
Am I the only one who hears "gumbo" in the lyrics? Let me know if you thought that's what he said, and let's continue to sing "gumbo" at the top of our lungs when this comes on in the club or the car.
Just as long as it's not "Disney" gumbo.