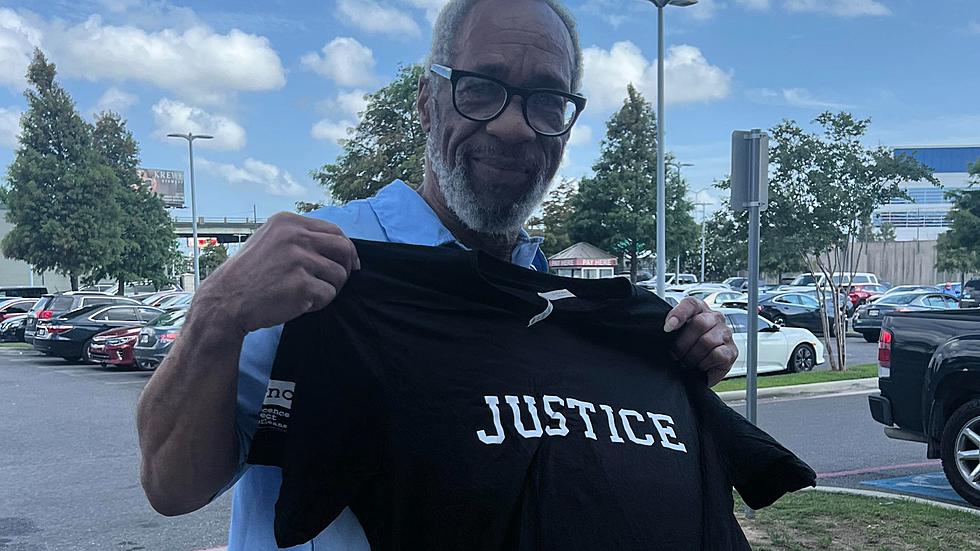 Innocent Louisiana Man Freed from Prison Says He Stayed Strong
Photo courtesy of WWLTV
The story of Larry Moses of New Orleans is the kind of story you would see featured on the channel Discovery Investigation or Oxygen True Crimes. This man literally believed he would likely die in prison for a crime he says he did not commit.
I would imagine that to anyone facing such a life would be terrified, and Moses says he did have to grapple with all kinds of emotions while behind bars.
Larry Moses was accused of shooting two people to death in 1994. WWLTV had an exclusive interview with him Thursday where he told the reporter how great it is to be free. When asked about how it made it 30 years in jail he told WWLTV,
Instead a feeling sorry for yourself, you say oh well ain't much I could do about it, but get stronger, because if I give up and feel sorry for myself I'm gonna disappear. Don't stop fighting you know? And that's what I did.
Innocence Project New Orleans took up Moses' case. Their investigators began digging into the entire case. Major issues started to pop up with this case. One point had to do with allegations by the Innocence Project that the state did not turn over some information to the defense. They also alleged that their prosecution's case was based on false testimony.
Another point of contention was that Moses was not even in town when this crime happened.
Moses could have been put to death. He was spending his life in jail. It was only one juror back in 1995 that voted against the death penalty which allowed him to avoid sitting on death row.
Obviously one of the first things that Moses was asked about was how he is feeling, and his obvious reaction was he was feeling really great. This man has 30 years to make up for after spending all those years behind bars he says he needs to get to know his 18 children and their children.
Another thing Moses says he wants to indulge in seafood. He says he wants some really good crawfish. He also adds crabs and shrimp to his list of what he wants.
As investigators with Innocence Project New Orleans looked into this case, they found the witness claimed to have seen the two people shot to death near the intersection of Feliciana and Humanity Streets had major issues. Here is what Innocence Project Attorney Charell Arnold says about the prosecution's witness,
In this case...the sole eyewitness or a man who claimed to be an eyewitness both had the motivation to lie, and to implicate Mr. Moses over a romantic rivalry, and this eyewitness actually had pretty severe mental health problems and was committed and underwent a psychiatric evaluation. He was so disturbed that he had to be chained to a bed.
Just because Moses is free now doesn't mean this is the end of his long struggle to get out of prison. While the court vacated this man's sentence from 1995 this still leaves the door open for New Orleans prosecutors to have another trial for this man. Whether or not that is going to happen is not known yet.
Guess Louisiana Cities from Satellite Photos