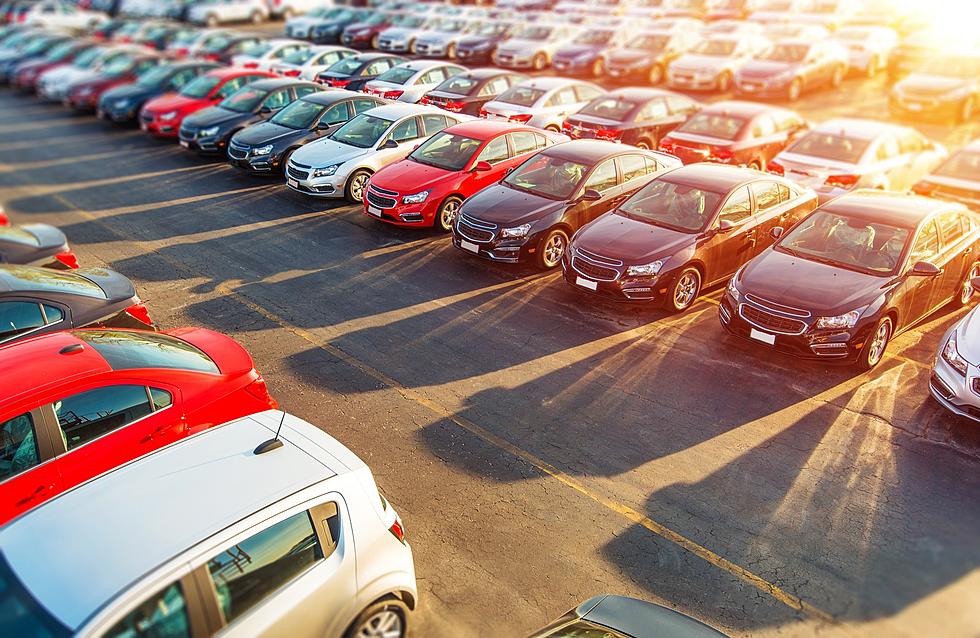 4 Big Reasons Louisiana's Auto Insurance Rates Are So High
welcomia
LAFAYETTE, La. (KPEL News) - Everything certainly feels more expensive right now. Inflation has forced prices up across the board - food, energy, clothes, you name it.
Also on the rise are car prices for both new and used vehicles. That has a lot of folks worried, and in Louisiana, a state with a lot of insurance problems as it is, the rising costs of auto insurance are also problematic.
A recent survey showed Louisiana was near the top of the nation in terms of rates, with an average annual premium in 2023 sitting near $2,546.
The cost of auto insurance in Louisiana wasn't entirely unexpected, but it is still a point of concern. Louisiana Commissioner of Insurance Jim Donelon, who is leaving his post after this year, is telling consumers to "shop around."
"We've been seeing significant rate increases driven by inflation for parts and labor all across America, so it is not any different here than elsewhere," Donelon told the Times-Picayune.
The average increase across all the state's auto insurers was just over 12% this year. For the top 5 companies by market share, the average increase was much higher, at 20%.

State Farm, which accounts for about one-third of the state's car insurance market, has been approved to increase its rates by an average 17.3%, according to Louisiana Department of Insurance data.

The average rate increase from Progressive, which has about one-fifth of the market, was just over 10%. Allstate is going up by more than 18%, GEICO by more than 19% and USAA by nearly 34%.
But what are some of the factors causing these spikes? NPR touched on some of them when looking at national trends, but Louisiana has its own unique challenges.
Hurricane Season
Overall, NPR says, natural disasters have played a big role in those price hikes.
In addition to car crashes, natural disasters — fueled in some cases by climate change — are also contributing to higher insurance premiums, and not just in states prone to hurricanes or wildfires.

"We see a lot of hail damage," says Grace Arnold, who oversees Minnesota's insurance market as the state's Commissioner of Commerce.

Arnold says the costs of weather occurrences can quickly add up.
For Louisiana, it's hurricane season that can make things so problematic. From wind and debris damage to flooding and everything in between, more hurricanes hitting Louisiana's coast means more auto repairs.
And more auto repairs mean more insurance payouts, which force up rates.
Too Little Coverage/Too Many Lawsuits
You've seen the signs along the interstates and highways. We have a lot of lawyers eager to help you file a lawsuit if you're in an accident. But because of our highly-litigious nature as a state, insurance companies are quick to settle and quicker to raise rates in the aftermath.
Couple that with the fact that many drivers in Louisiana don't buy enough coverage, and you see where problems can arise. This was summed up in the survey that had Louisiana No. 2 in the nation for annual premiums.
Even drivers with insurance often only have minimum coverage, which won't protect them from anything more than minor accidents. Drivers in The Pelican State are also highly litigious, with more vehicle-related lawsuits than any other region contributing to higher premiums.
Can we do better?
Repairs and Replacements Cost More
Inflation is playing a big role in big ways. Our dollar doesn't go as far as it used to, and because more people are priced out of new vehicles, older vehicles are staying on the road and needing more repairs. A combination of those older vehicles and more strain on supply chains for those parts means people are driving around with cars that have problems. You know where that ends up.
"As much as we're beginning to see month-over-month decreases in inflation, which is good news, we also have to set in there that we have seen pretty significant price increases overall that have taken place over the last three years," Sean Kevelighan, CEO of the Insurance Information Institute, told NPR.
Our Driving Is Worse
Each division of Louisiana State Police seems to have investigated dozens of fatal accidents this year, and there are several daily reports of accidents all around Louisiana. It's almost as if we've gotten worse as drivers, and the results are catastrophic on our insurance.
NPR addressed this problem, also.
Insurance premiums actually fell in the early, locked-down stage of the pandemic when many cars sat parked for weeks.

By they time they returned to the roads, however, many drivers seemed to have forgotten how to drive safely.

"People picked up some risky habits," says Sean Kevelighan, CEO of the Insurance Information Institute. "And we haven't seen those risky habits go away, even though we have more people on the road."

The number of fatal auto accidents jumped sharply in late 2020 and early 2021, according to the National Highway Traffic Safety Administration.
Drive safer, y'all!
20 States With The Worst Roads In The Country