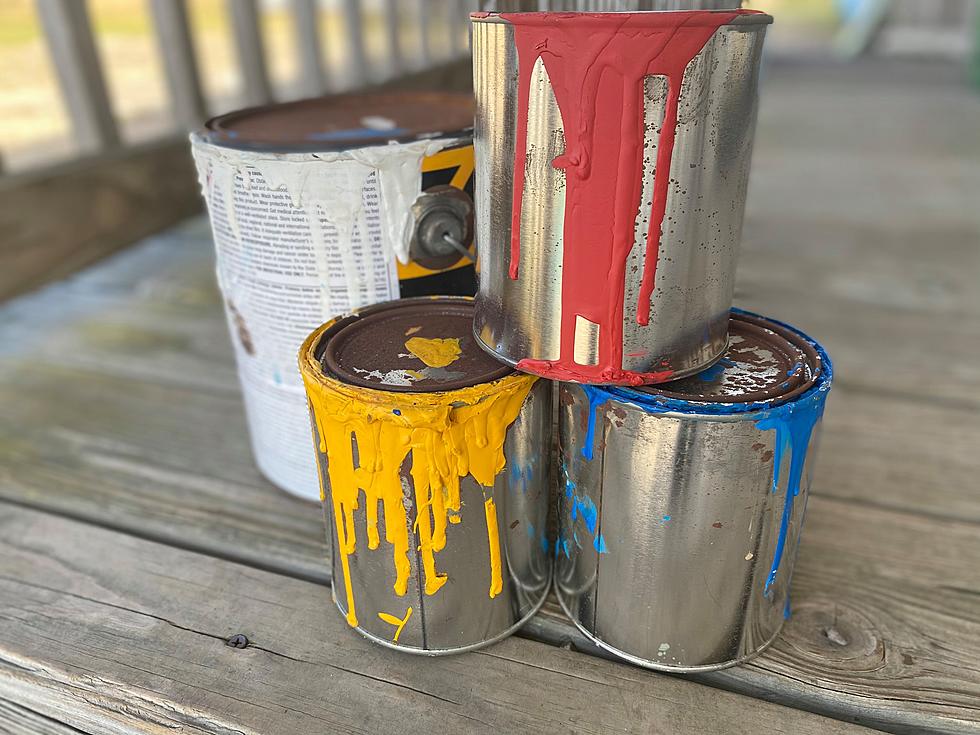 Lafayette Public Works to Host Household Hazardous Waste Day on Saturday
Lafayette Consolidated Government, Facebook
LAFAYETTE, La. (KPEL News) - The Lafayette Public Works Department will be hosting a Hazardous Waste Day for residents looking to get ride of materials you can't just throw into the trashcan.
On Saturday, May 20, residents can go to Cajun Field (by entering from West Congress) between 8 a.m. and 12 p.m. to turn in any hazardous materials people might have in their homes that they are trying to get rid of.
These events are held for residents of the City of Lafayette and those in the rural, unincorporated parts of the parish. Proof of residency will be required.
Via the Hazardous Waste Day page, here are the materials that will accepted, as well as those that won't be.
​Chemicals Accepted
Alkaline Batteries
Chemical Cleaners
Fluorescent Tubes
Gasoline
Herbicides
Mercury Thermometers
Paint & Paint Products
Paint Thinner & Stripper
Pesticides
Photographic Chemicals
Pool Chemicals
Stains
Turpentine
Will NOT Accept
X - NO Antifreeze
X - NO Appliances
X - NO Automotive or Rechargeable Batteries
X - NO Commercial Waste
X - NO Compact Fluorescent Bulbs
X - NO Compressed Gas Cylinders
X - NO Copiers
X - NO Explosives (including ammunition)
X - NO Fire/Smoke Detectors
X - NO Medical Waste
X - NO Medicine
X - NO Motor Oil
X - NO PCB Oil
X - NO Radioactive Material
X - NO Tires
Electronics WILL be accepted at this event.
Electronics Being Accepted
Computer Hardware
Computer Accessories
Laptops
Processors
Networking Equipment
Circuit Boards (any type)
Flat Screen Monitors/TVs
Printers
Fax Machines
Toner & Ink Jet Cartridges
Digital Cameras & DVRs
MP3 & DVD Players
Stereos
DVD Movies & Video Games
XBoxes, Playstations, Wii
Portable GPS Devices
Cell Phones/Bag Phones
Telephone & Telephone Systems
Security Systems
Uninterruptible Power Supplies (UPS)
Telephone & Computer Cables
Ensure all liquid items are secure as leaky containers will not be accepted.
More information call Lafayette Consolidated Government Environmental Quality Division at 291-5637 or visit lafayettela.gov/public-works/know-before-you-throw 
The REAL Surefire Method For Getting Tomato Stains Out of Your Tupperware
There are solutions all over the Internet for getting tomato stains out of your plastic storage containers, but they always come up short. As it turns out, one kitchen staple is the key to getting rid of one of the most annoying stains in your kitchen.
Fast Food Secrets You Need to Know
Social media has made it possible to share all the fast food secrets and hacks you need to save a buck. Here are some of our favorites, which you can definitely use if you're ever looking for a cheap meal.