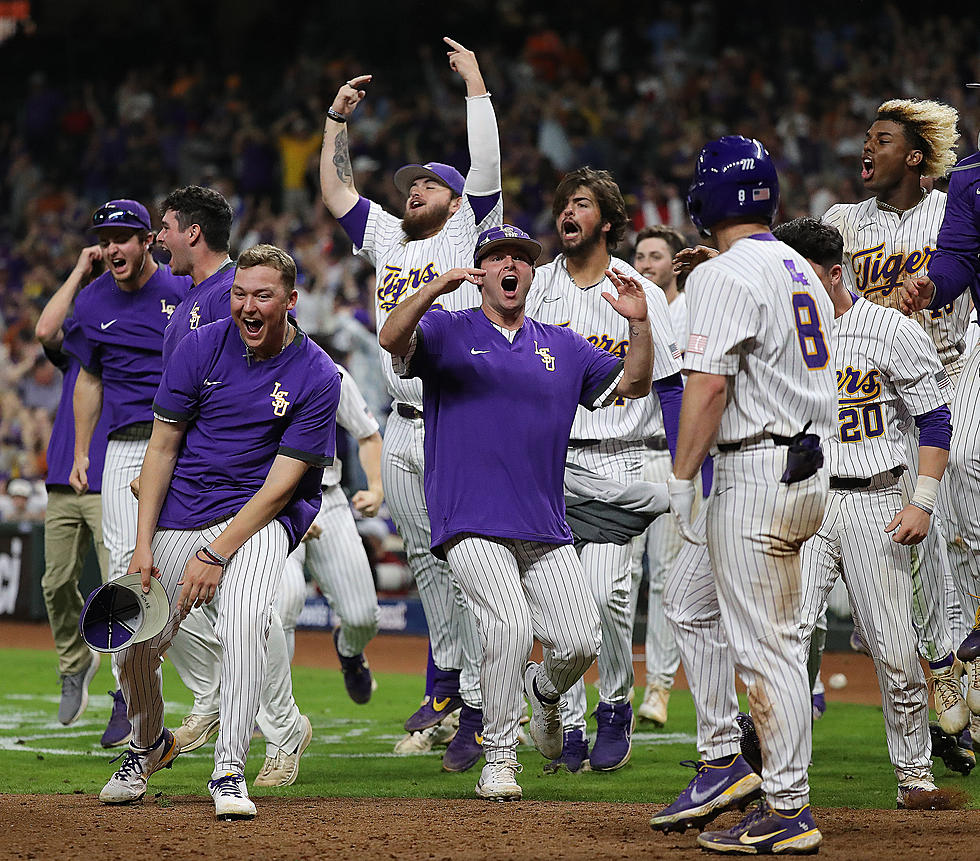 Skenes Pitching And Defense Leads LSU Past Tulane 7-2
Getty Images
Following the interesting, if not controversial decision of starting Paul Skenes against a 19-win Tulane team, Skenes pitched as expected.  The LSU Tigers right-handed ace went the distance Friday afternoon, allowing two runs, striking out 12 with no walks in LSU's 7-2 victory over the Green Wave.  The win advances the Tigers to Saturday night's winner's bracket game against Oregon State.  The Beavers blew out Sam Houston State 18-2 Friday night.
In addition to being dominant on the mound, Skenes got offensive help immediately. Hayden Travinski's two-out double drove home Dylan Crews for a 1-0 lead in the bottom of the 1st.
LSU put two more runs on the board in the 2nd, including an RBI 2B from Dylan Crews.  Crews finished the game 3-5, with the RBI and a run scored.
The Tigers made it 4-0 after three innings following Brayden Jobert's RBI ground out scoring Travinski.
Besides being able to throw a baseball extremely well, Skenes flashed some leather.  With a man on in the top 5th, Skenes went between his legs to catch Jake LaPrairie's line drive, doubling up Brennan Lambert off of 1st Base.
Now that Skenes pitched Friday's regional opener, who will get the starting nod against Oregon State's explosive offense? The Beavers scored 18 runs on 22 hits against Sam Houston State. As a team, the Beavers hit .296 and average more than 8 runs per game (8.22).
Allsup's Has Hilarious Merch You Didn't Know You Absolutely Need
Here's a selection of some of my favorites from the Allsup's store, many of which are hilarious, adorable, and shall we say- craveable?
Top 10 LSU Tigers Drafted by the New Orleans Saints
Top 10 LSU Tigers Drafted by the New Orleans Saints
LSU Coach Kim Mulkey's Outfits
LSU's National Champion and Hall of Fame Women's Basketball Coach Kim Mulkey has some of the best style in the game. Here are some (not all) of the highlights. We even dug back for some "greatest hits" she had before she got to Baton Rouge.