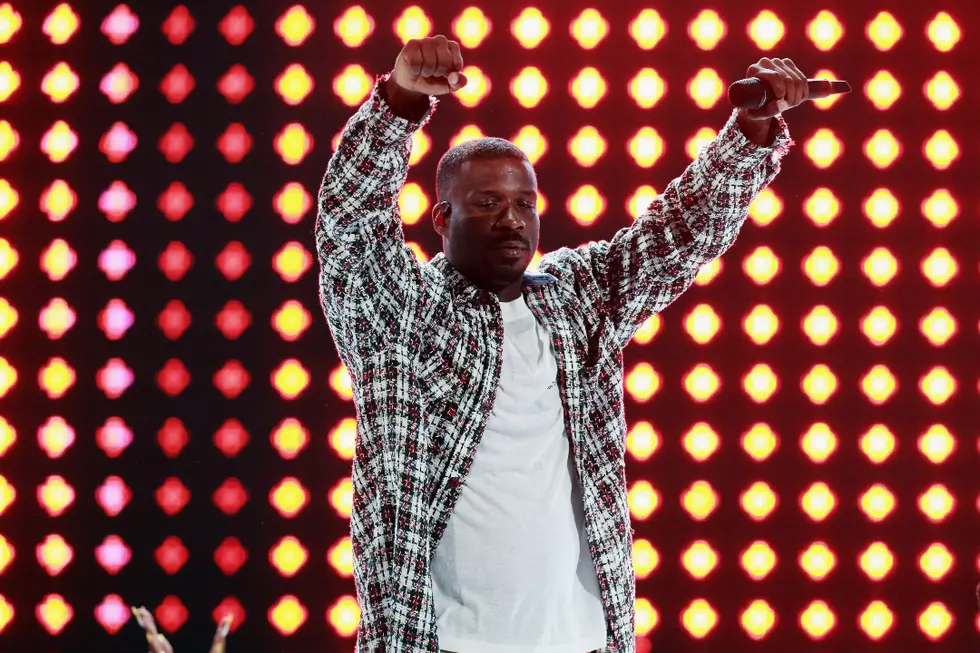 Jay Rock Opens 2018 BET Awards With Performance of "Win"
Leon Bennett, Getty Images
Jay Rock kicked off the 2018 BET Awards in dramatic fashion tonight (June 24) with a horn-heavy performance of his song "Win."
The song was an apt choice for a night full of winning by some of hip-hop's greatest. Jay Rock took the stage as the evening's host, Jamie Foxx, was being introduced to the audience. Wearing his classic pared-down style, Jay Rock performed in a simple white T-shirt and plaid flannel. Jamie Foxx spent parts of the performance dapping up some familiar faces in the front row like Childish Gambino and DJ Khaled (with Asahd in tow), but joined Jay Rock on stage as well.
Watch the video of Jay Rock's performance below.
See 2 Chainz, Rick Ross, T.I. and More on the 2018 BET Awards Red Carpet