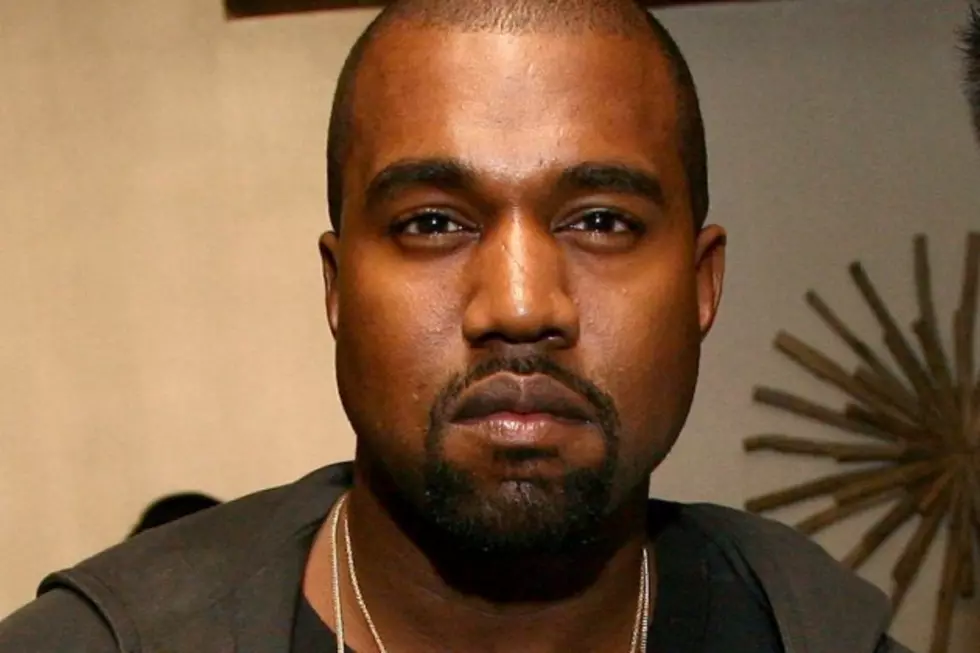 Here's What You Can Expect From Kanye West at 2015 Grammy Awards
Tommaso Boddi, Getty Images
The 57th Grammy Awards are just around the corner and music's biggest night is all about Kanye West. Everyone is abuzz this year, as the 53-time nominee and 21-time winner (he's won more awards than Jay Z) returns to the Grammys following a highly-publicized six-year hiatus.
The superstar is up for two accolades -- Best Rap/Sung Collaboration and Best Rap Song for 'Bound 2' with Charlie Wilson -- and is set to perform not once, but twice. He'll take the famous stage for 'FourFiveSeconds' alongside Paul McCartney and Rihanna and once more for what is being dubbed "a never-before-seen solo performance."
Never one to bite his tongue, Kanye's absence from the Grammys is well-documented -- he feels snubbed. The vociferous artist has blasted the Academy for passing him over in major categories.
"So don't expect to see me at the Grammys this year, you know what I mean," he said during a rant in 2012. 'Ye's 'My Beautiful Dark Twisted Fantasy' was omitted from the list of nominees for Album of the Year and Record of the Year. "How many Grammys do we have? … Eighteen Grammys. All in the black categories, though. But nonetheless, 18. I love Maroon 5, but when I lost Best New Artist to Maroon 5 … you know what I mean?"
"Or when 'Watch the Throne' and 'Dark Fantasy,' neither of them got nominated for Album of the Year, you know what I mean? Or when 'N----s in Paris' didn't get nominated for Record of the Year, you know what I mean?"
All of that seems to be water under the bridge; 2015 could very well be Kanye's biggest Grammy performance ever. So what can we expect?
Speculation runs high by fans and music industry insiders alike on Kanye's mysterious solo performance. If his new song, 'Only One,' is any indication, we may see a tender, softer side of 'Ye. The ode to his late mother, Donda West, references wife Kim Kardashian and daughter North (who also stars in the music video), so it's possible the rapper will trade in the usual rants for some tears.
The Chicago native is in the midst of his new role as a doting family man, so a cameo from Kim and North onstage isn't far-fetched. "I think I'm a better human being because of her and because of my daughter. And I always have someone to think about going home to," he said on 'The Ellen DeGeneres Show.'
Kim adds to the rumors of what's to come during his performance by posting a few adorable photos of North on Instagram this week. In the candid shots, their daughter wears a ballerina outfit and sits in front of a piano. The caption reads, "Morning piano session " and "my princess ballerina baby." The little tyke could be tickling the ivories in anticipation for her dad's big show.
Last year, Jay and Beyonce opened the ceremony with a sizzling rendition of 'Drunk in Love.' Just months later, the MC brought daughter Blue Ivy onstage at the 2014 MTV Video Music Awards to bestow his wife with the Michael Jackson Vanguard Award. Since everyone loves babies, Kanye may take inspiration from his "big brother" and turn his performance into an "aww"-inducing moment.
If so, this wouldn't be the first time KimYe has collaborated professionally. His reality star wife showed off her post-baby bod in his 'Bound 2' music video -- incidentally the same song Kanye is nominated for -- and got tongues wagging over their shared cover of Vogue. A headline-worthy appearance at the Grammys (oh-so-conveniently scheduled before the season premiere of 'Keeping Up with the Kardashians') would continue the ubiquitous couple's reign.
An eye towards fashion will no doubt play a significant role in Kanye's performance. Whether it's a hit or a miss, the production whiz has always used the concert stage as a platform to showcase his sartorial prowess. Whether he's rocking Givenchy during the Watch the Throne tour or normalizing the idea of rappers in kilts at the 12-12-12 benefit, what Kanye wears always gets hypebeasts running to the store.
We know the design guru has been hard at work on his Yeezys 3s for Adidas and the entire collection will be unveiled at New York Fashion Week this year, so it's very likely we'll see something from the line teased during the show.
Now, here's where we might get an epic rant (fingers crossed). For Kanye, the stage and soapbox are one and the same. He's often taken to live shows, interviews and parties to air out his grievances with society. From Pusha T's 'My Name Is My Name' album preview, to the Yeezus tour and talking to BBC, the 37-year-old entertainer has made it no secret that he feels slighted because he's a rapper.
"We brought the leather jogging pants six years ago to Fendi, and they said, 'No.' How many motherf---ers you done seen with a jogging pant?" he infamously asked BBC's Zane Lowe about his contribution to fashion. Even in his most recent sit-down on 'The Ellen DeGeneres Show,' Kanye hints that his genius is being stifled. "A lot of times people try to block you, to block your creativity, control you with money," Ye shared. If he wants to blast his blockers, the Grammy stage, in front of every major artist from around the world, is as good as any to do it on.
So far, Kanye has been noticeably mum about his 2015 Grammy plans. There's nary a peep or Twitter post from him to hint at what creative, zany or historic idea he has under his kilt. All we know is that in typical Kanye fashion, it will be groundbreaking -- or at the very least, break the Internet.
The 57th Annual Grammy Awards air Feb. 8 on CBS at 8PM ET.
See Kanye West, Kim Kardashian, Jay Z & More at Roc Nation's Pre-Grammy Brunch
Watch the Ultimate Kanye West Spazzing Supercut