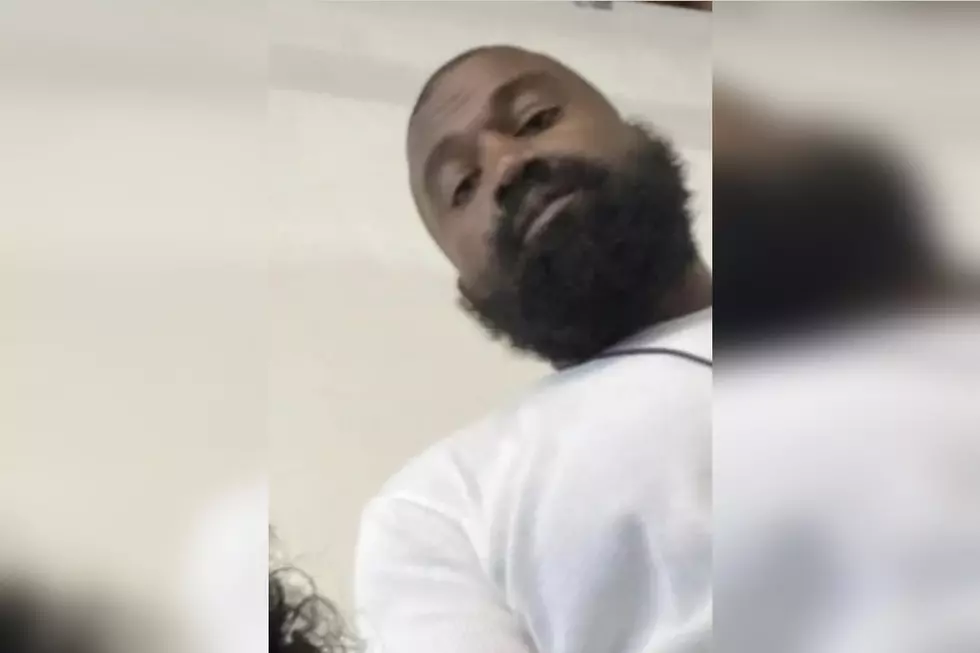 Kanye West's Appearance in New Photos and Video Surprises Fans – Watch
hyconiq/Instagram
Kanye West recently resurfaced and fans are surprised by his new appearance.
On Friday (April 28), new video and photos of Kanye West at a fashion event surfaced. In the pics and footage, Ye is rocking a large unkempt beard and mustache, and appears to have gained some weight since he was last seen. Fans flooded the comment sections of blog posts showing the new images with opinions on Ye's new look.
"Wtf he got thick AF. Big Ahh hips," one person noted.
"I think thats a clone," someone else opined. "Ive never seen him walk like that and too many rolls in the back of his head."
"Ye got on the it's cold outside smoke a blunt on the porch outfit," another person commented on Kanye's attire.
Besides run-ins with the paparazzi, Kanye West has been mostly out of the public eye in 2023, following a tumultuous end to 2022. Even his attorneys are reportedly having trouble trying to locate him. He reportedly married Yeezy designer Bianca Censori back in January.
He returned to Instagram with a cryptic post in March following a social media hiatus. He jumped back into the headlines a few weeks later when he claimed he likes Jewish people again after seeing Jonah Hill in the film 21 Jump Street. Ye's Donda Academy made headlines earlier this month when two former teachers sued the school. The rapper recently deactivated his Instagram account.
See New Photos and Video of Kanye West and Reactions Below
See Hip-Hop Album Cover Art Fans Hated Over the Last Few Years