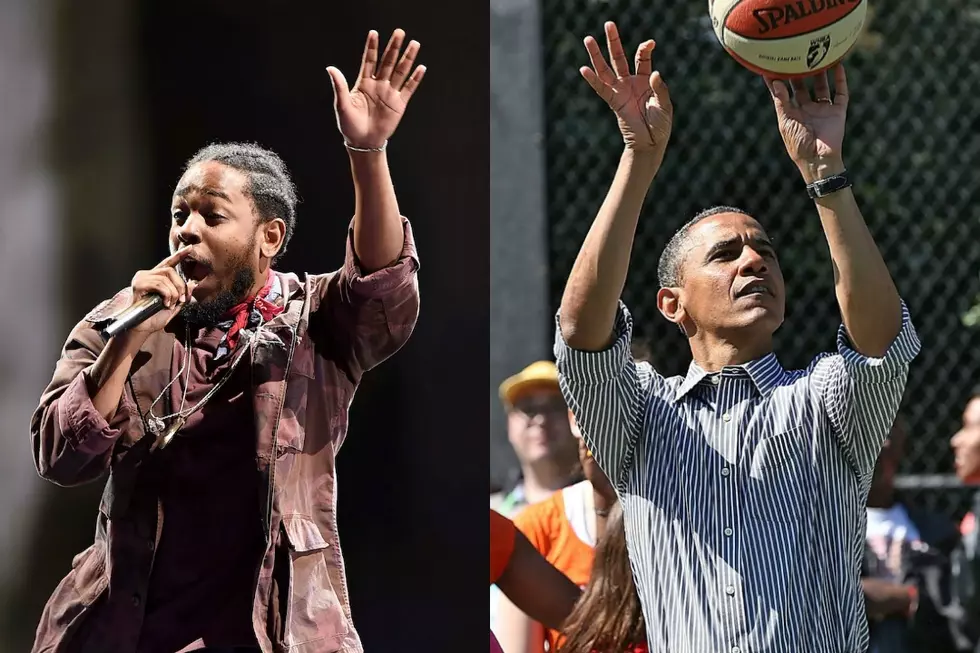 Kendrick Lamar Wants President Barack Obama to Come Play Basketball in Compton
Theo Wargo / Mark Wilson, Getty Images
Kendrick Lamar sat down with Complex News at Art Basel this week and spoke on his relationship with President Barack Obama. Lamar performed at the White House in July for Malia Obama's birthday and met with the President in January. K. Dot also released "Pay It Forward," a short clip that features images of Lamar with President Obama in the White House Oval Office, the two discussing the power of mentorship.
In the above clip, Kendrick offers his opinion as to what Obama plans to do after his time in office, saying, "From the conversations we had, I think he's going to be in the community still heavy. He may not be POTUS but he will be there to be effective inside the urban communities and communities around the world."
He as well extends a challenge of sort Obama's way, inviting him to play basketball out in L.A. "Playing a little basketball, he got to work on his jump shot a little bit," Kendrick adds with a smile. "Get his left hand all the way right. I've been trying to bring him out, that's why I'm throwing shots at him right now. I want him to come to Gonzalez Park, Enterprise Park in Compton."
President Obama recently spoke to Sway about his musical tastes, saying, "There's a lot of talent out there, but when I look at who's breaking new ground, Kendrick and Chance, those guys are doing amazing work. And they're wonderful young men."
Catch Kendrick's comments in full up above.
6 Pictures of President Obama With Rappers