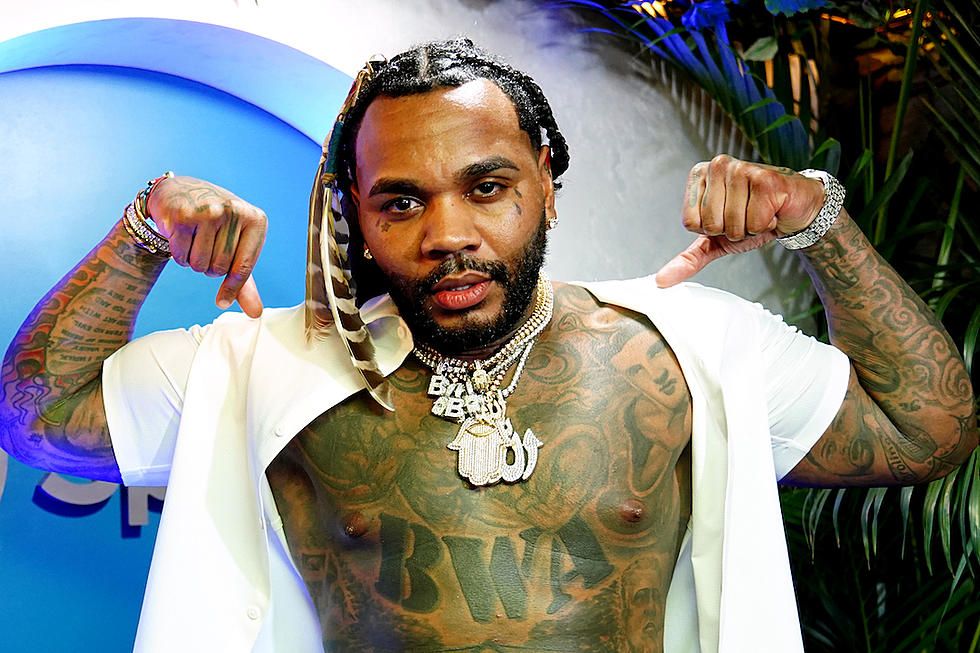 Here Are Kevin Gates' Wildest Moments Caught on Video
Sergi Alexander/Getty Images
Kevin Gates is one of the most transparent rappers in the game. Whether he's onstage, on social media or a podcast, he's not afraid to say what's on his mind. In many instances, his surprising thoughts have been documented on video and have become viral moments.
Last September, a fan captured the Louisiana rapper on video getting intimate with his microphone as he showed off his cunnilingus skills. In the fan's viral video, Gates is holding the microphone to his lips as he explicitly details how he would kiss a woman's clitoris.
Gates' interviews are always fun to watch because he often says wild things. In a 2019 interview with Men's Health, the Khaza rapper was inspired to lose weight after an embarrassing incident with a baby. Apparently, while shirtless and holding his friend's newborn, the baby tried to suck his nipple. "I had my shirt off and I was holding my patna's baby and his baby tried to suck on my breast," he detailed during the interview. "I was like 'I am too f**king fat, and I'm a fat slob. I need to lose weight.' That was the most embarrassing s**t."
In a summer 2022 interview on DJ Akademiks' Off The Record podcast, Gates recounted an incredible story in which he claimed to have charged a car battery with his bare hands. When Ak tried to shoot down Gates' story, the charismatic rapper suggested that he did his miracle work through the power of the Almighty himself.
"I just put my hands over the battery and prayed, Lord, please let this woman's battery start," he said. "If I didn't, may God murder my children. Please. Kill 'em today," he swore during his conversation.
Overall, Gates is a wild boy. So XXL decided to look back at some of Kevin Gates wildest moments caught on video.
See Kevin Gates' Wildest Moments Caught on Video