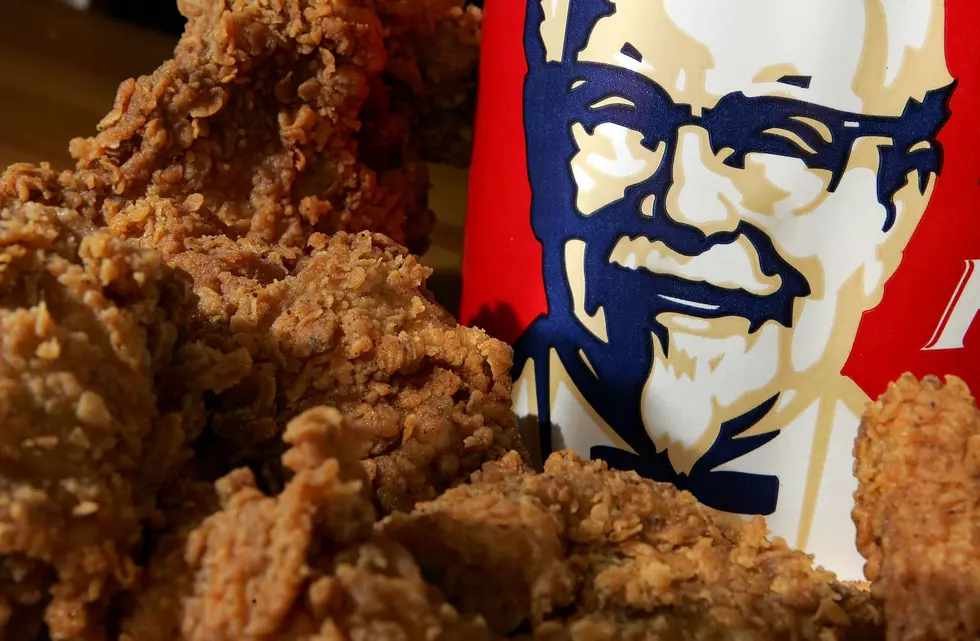 KFC Drops 'Finger Lickin' Good' Slogan Amid Coronavirus Pandemic
Justin Sullivan, Getty Images
We've seen Drew Brees recently talking about having to break his career-long habit of licking his fingers before throwing passes. Now, the world's largest fried chicken chain is getting rid of its finger-lickin' habits.
KFC announced on Monday in a statement that it will be suspending the use of its popular slogan "It's Finger Lickin' Good" amid the pandemic. The company said it "doesn't feel quite right."
"We find ourselves in a unique situation – having an iconic slogan that doesn't quite fit in the current environment," Catherine Tan-Gillespie, global chief marketing officer at KFC, said in the statement. "While we are pausing the use of It's Finger Lickin' Good, rest assured the food craved by so many people around the world isn't changing one bit."
KFC did say that the slogan will not go away forever. They'll bring it back "when the time is right."
We wonder how many times across the globe this phrase is used in marketing pieces because there are more than 24,000 KFC restaurants in more than 145 countries and territories across the world.
CHECK IT OUT: See the 100 most popular brands in America