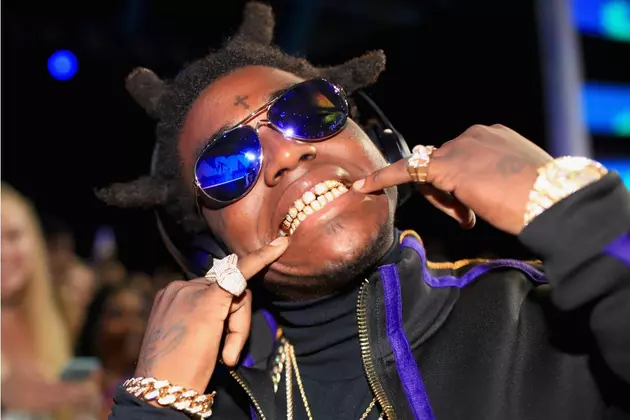 Kodak Black Completes Anger Management Courses
Christopher Polk, Getty Images
Following his early release from prison this summer, Kodak Black finally completes his anger management courses. The Florida native was required to complete the course in order to shave off 180 days from his initial 364-day sentencing.
While showing off the certificate from passing the course on Instagram, Kodak sports a big smile as he points to his name with his middle finger on the document. Even some of his friends don huge smiles in the background as they watch the Project Baby 2 entertainer flaunt his latest accomplishment.
"#StoryOfMyLife I Finally Passed This Shit #AngerManagement 👌🏿🎯@snipergangapparel," he writes.
If you recall, Kodak was originally sentenced to 364 days in jail after violating his house arrest earlier this year, but the sentencing was reduced after he agreed to complete the life skills course. It looks like the hitmaker is finally turning everything around for the better.
It's been a major year for Kodak, as his "Tunnel Vision" record debuted in the Top 40 on the Billboard Hot 100 singles chart, and his Painting Pictures project landed in the Top 5 of the Billboard 200 albums chart. He has also been releasing a slew of new material, including music videos for "I N U," "No Flockin 2 (Bodak Orange)," and more.
Check out Kodak's post about completing his anger management courses below.
See New Music Releases For October 2017