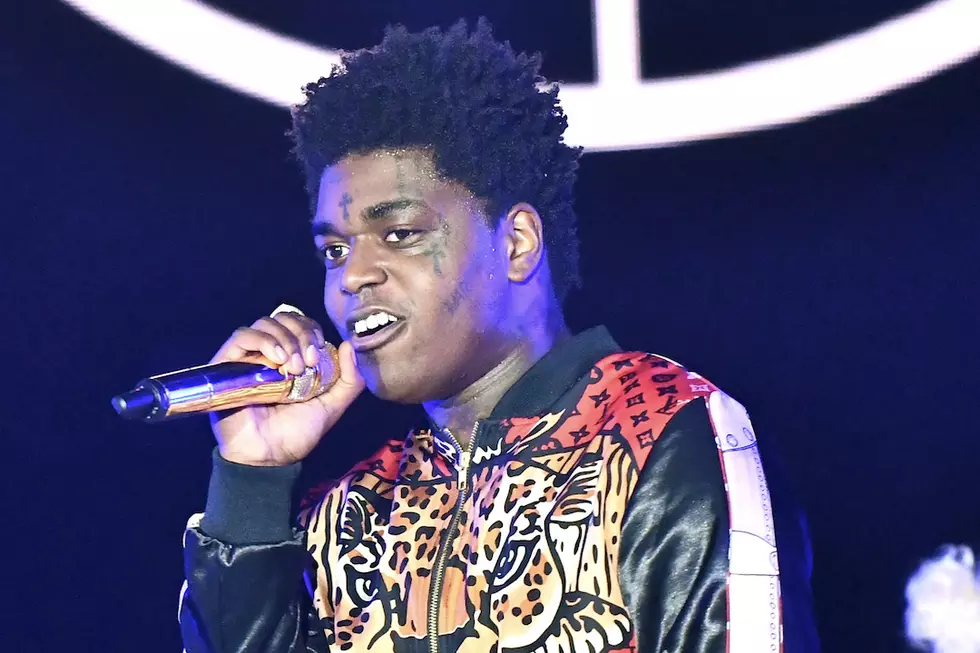 Kodak Black to Be Sentenced This Week
Scott Dudelson, Getty Images
The South Florida rapper has been locked up in Miami's Federal Detention Center since May when he was arrested prior to the 2019 Rolling Loud Miami Festival on federal firearms charges. He has forgone a trial and decided to plead guilty. On Wednesday (Nov. 13), he will be sentenced.
Kodak could be facing anywhere from four to 20 years in prison for breaking federal firearms laws. Each of the two counts he's been charged with carries a statutory maximum of 10 years, which means at worst Kodak could be looking at up to 20 years in federal prison, reports The Associated Press. Kodak's original indictment indicates that he either faces a maximum of 10 years' imprisonment and three years' supervised release. However, according to Kodak's plea deal, the government has recommended he be sentenced on the "low end of the guideline range."
In a sentencing memorandum written submitted to the judge last week, Kodak's lawyer argues that the rapper should be sentenced to 37 to 44 months in prison, which is a lower range than the government's range of 46 to 57 months. Kodak's lawyer says he bought the weapons for self-defense after facing death threats from rival gangs. The lawyer also says Kodak passed a lie detector test and that the people who administered said the rapper was being 99.9 percent truthful about buying the weapons for self-defense.
While Kodak's lawyer submitted that memorandum to make Kodak's case, the former XXL Freshman's fate will be up to a judge.
As previously reported, Kodak is accused of breaking federal law by falsifying documents in order to illegally obtain multiple firearms on more than one occasion back in February from Lou's Police Distributors. The weapons include a 9 mm handgun, a .380-caliber handgun and a semi-automatic Mini Draco, plus over 100 rounds of ammo. One of the weapons was later found at the scene of a March shooting in Kodak's hometown of Pompano Beach, Fla., according to authorities.
After initially pleading not guilty, Kodak did a 180 and will now accept his time. Kodak was reportedly involved in a prison fight on Oct. 30. The rapper allegedly got into an altercation with another inmate and struck a correctional officer in the groin. The C.O. tried to break up the melee and as a result of his injuries required the guard to be hospitalized.
XXL has reached out to Kodak's lawyer for comment.
See Photos of Every XXL Freshman Ever Inducted Into the Freshman Class Over the Years