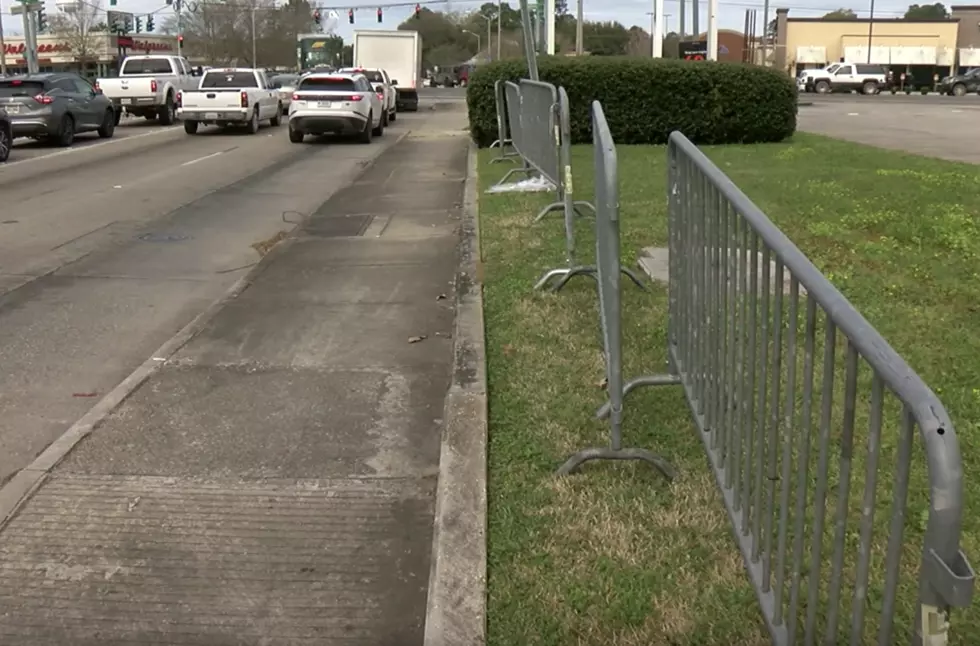 Lafayette Parade Barricades Pose Problems For Pedestrians
KATC via YouTube
There are some things about Mardi Gras I don't like. Finding a place to park and a place to answers nature call rank high on that list. Another annoyance of the carnival season, at least in my mind, is the darn parade barricades.
Okay, I get it. they are necessary and they make our parades in Lafayette a lot safer. They sure do make driving in town difficult, especially when they are out in the roadways as parade days are approaching.
It turns out that the barricades are also causing issues when they aren't on the streets. Some Lafayette residents have complained to Lafayette Consolidated Government officials about the pre-staged barricades blocking sidewalks.
And, when you consider the roads on which these barricades are placed you can understand the desire of pedestrians to not take a few steps out into the street to get around the barrier.
The good news is that officials with LCG have heard the issue and they are ready to act. In fact, crews were spotted yesterday afternoon along the sidewalks of the parade route moving some barricades off of pedestrian pathways to make access for everyone a little better.
If you do encounter a barricade that's blocking a sidewalk the Mayor President's office would like to know about it. You may call them at 337-291-8300 and they will get the message to the Public Works Department.