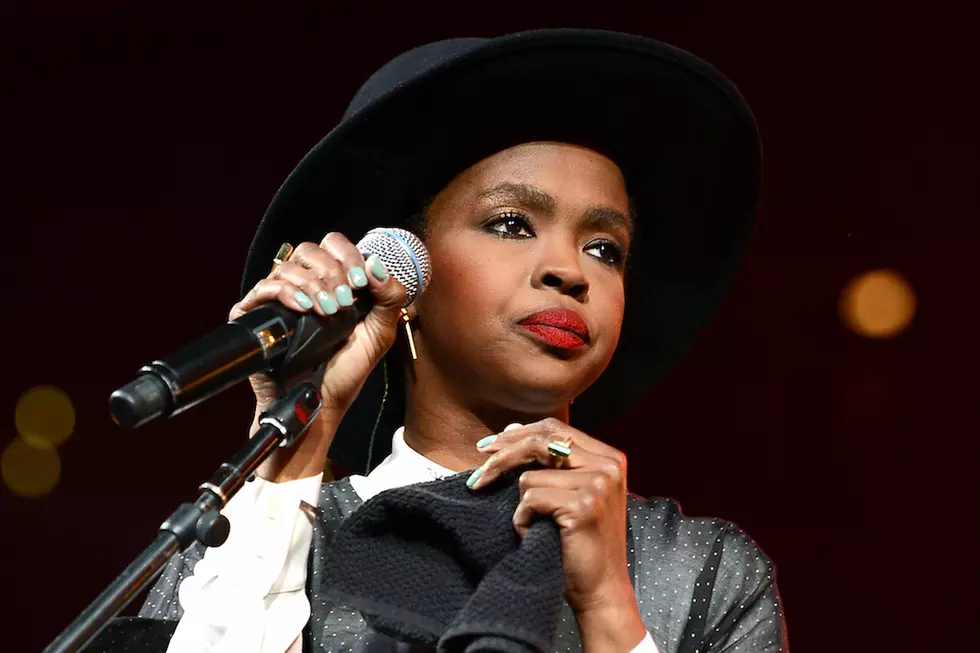 Lauryn Hill Cancels Baltimore Concert, Atlanta Fans Get Refunds
Theo Wargo, Getty Images
Lauryn Hill has fans pissed off from Atlanta to Baltimore. The Grammy Award-winning songstress recently showed up three hours late to her Atlanta show and after issuing a statement about her tardiness, Hill has canceled yet another show.
The "Zion" singer was slated to hit the stage at Baltimore's Rams Head Live on Thursday  (May 12), but according to the venue website, the show "has been canceled due to unforeseeable circumstances."
This news is the most recent in a string of late, cancelled or poorly reviewed shows. The 40-year-old artist was just put on blast on May 6 when she showed up a few hours late to her Atlanta gig at Chastain Park Amphitheatre.
Even Questlove thought L-Boogie's actions were disrespectful. "[Artists] HAVE to think like a businessman in order to please the fan," he wrote in a since deleted Facebook post. "Every aspect from walk in music to the pacing of the show has to be combed over. 4 hours on their feet is inconsiderate and uncalled for."
The ordeal led the superstar to pen an open letter on Facebook, in which she reminded fans that she does care. In efforts to smooth things over and show respect for fans, Live Nation is issuing refunds for Atlanta ticket holders.
Live Nation's Director of Marketing Holly Clausen told WSBTV they never had the issue where an artist showed up two-hours late to a scheduled performance.
There's no word if Baltimore fans will be as fortunate.