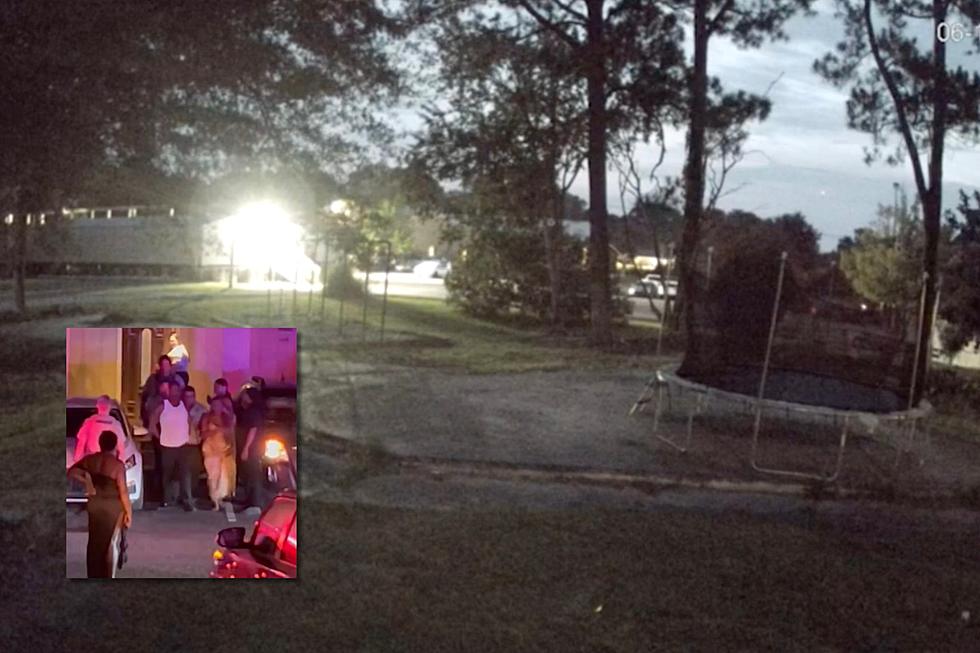 Gunfire Incident and Arrest at Lafayette Event Center Raise Safety Concerns for Nearby Neighborhood
KLFY News 10, Screengrab
A neighborhood in Lafayette is expressing deep concern for the safety of their children following a gunfire incident at a local event center that resulted in an arrest over the weekend.
KLFY News 10 reporter Jasmine Dean covered the incident, interviewing nearby neighbors who wished to remain anonymous. Surveillance footage captured scary audio of multiple rounds being fired, emphasizing the proximity of the disturbance to residents and families in the area.
The Lafayette Parish Sheriff's Office swiftly responded to reports of shots fired at Le Beni Grand Event Center on Duhon Road on Saturday night. Deputies apprehended Terrance Standifer, who had discharged a firearm during a gathering at the venue. Fortunately, no injuries were reported at the time of the arrest. However, families residing nearby are growing weary of the recurring disturbances and are increasingly worried about their own safety.
According to concerned neighbors, the gunshots were not only loud but also disturbingly close. One neighbor shared a terrifying account, stating that her young son had been outside walking the family dog when he frantically ran back home, banging on the door and recounting the presence of an angry man in the parking lot firing a gun.
For a neighboring family, this recent shooting incident represents the culmination of ongoing issues they have faced over the past two years. They have endured "loud music, the smell of marijuana, constant commotion late into the night, and strangers mistakenly entering their property," assuming it was part of the event center.
This is exactly what we feared when this venue started renting out. It's something we have been enduring for two years, and it has finally taken its toll.
The family, deeply concerned for the safety of their children, has decided to break their silence and speak out against the alarming situation. Their daughter, who was at home during the shooting, described the ordeal as terrifying, expressing fear for their own well-being and praying for their safety.
Currently, the motive behind the gunfire remains unknown. The family's primary desire is to find relief from the persistent noise and disturbances, allowing them to lead a "peaceful and secure life."
For more information and additional details on this incident, check out the full story from KLFY News 10 reporter Jasmine Dean..
How Many in America: From Guns to Ghost Towns
Can you take a guess as to how many public schools are in the U.S.? Do you have any clue as to how many billionaires might be residing there? Read on to find out—and learn a thing or two about each of these selection's cultural significance and legacy along the way.