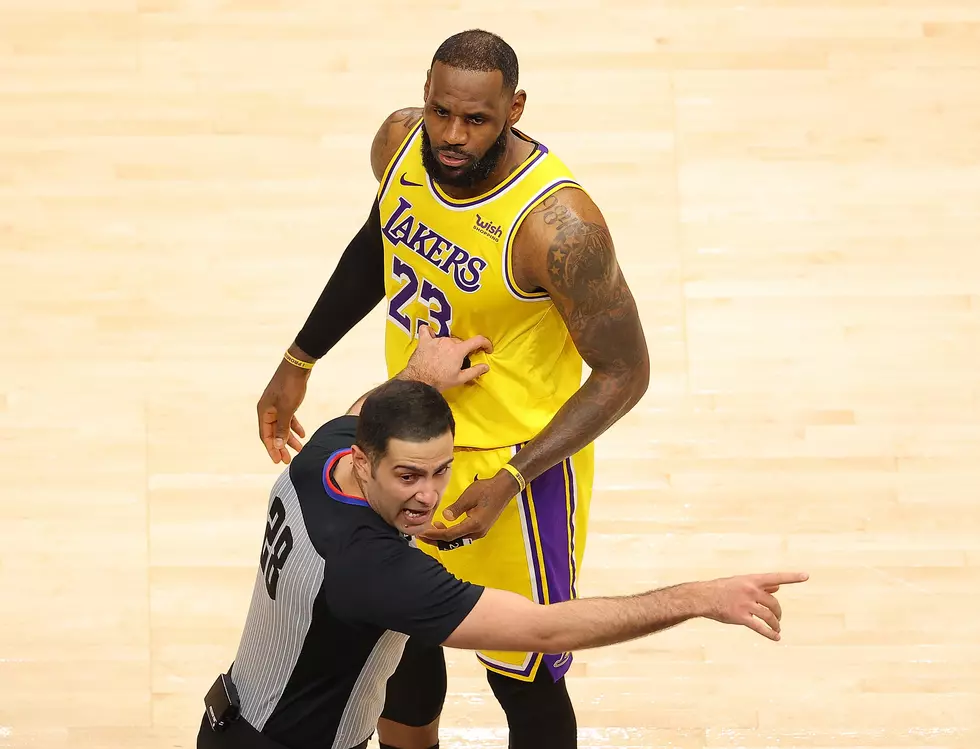 LeBron James Has Female Fan Removed From Arena in Atlanta [NSFW-VIDEO]
Getty Images
LeBron James didn't like what he was hearing from a fan sitting courtside in Atlanta so he had the female fan and her friends removed from the arena.
Now, there aren't many fans allowed into NBA games, thus players and refs can now hear EVERYTHING from the court.
LeBron said the woman, Juliana Carlos, crossed the line with her "trash talking" and that is why he requested that she be removed from the arena.
Now, many on social media are pointing out that Lebron may have met his match because this young woman is "firecracker." She does not hold back and her response to the incident says it all.
Below is the woman's explanation as to what happened and she does not hold back. I will warn you, some may find the woman's language below to be
OFFENSIVE.
In his postgame interview, LeBron James noted that he is excited to have fans back in the arena and that he likes the interaction with fans that are sitting court-side. Here's what he had to say after the game in Atlanta.
10 Highest Paid NBA Players of All-Time