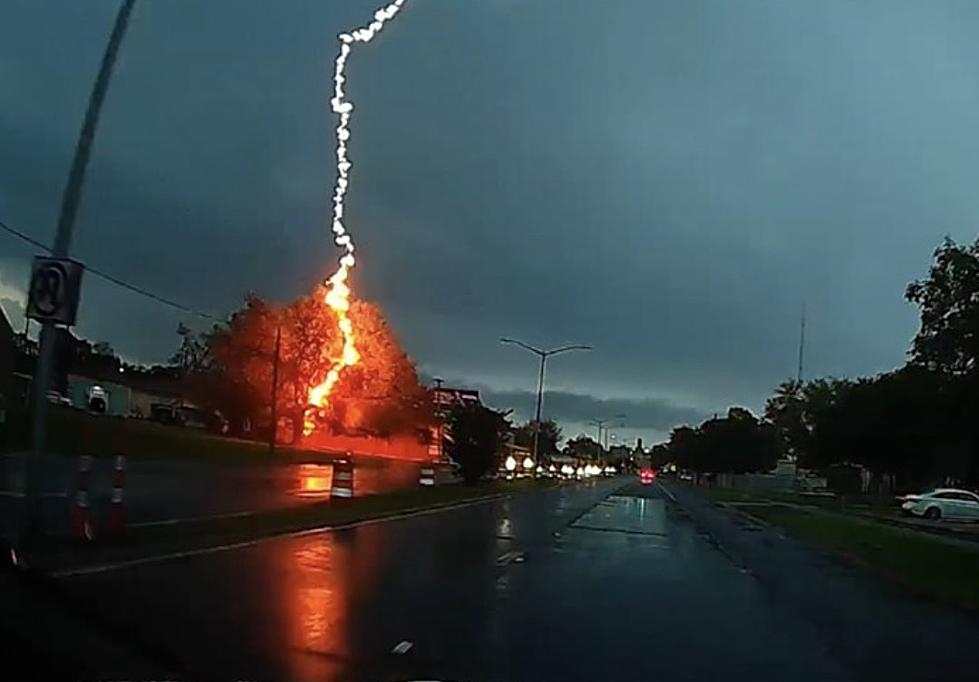 Lightning Strike Near Downtown Crowley Caught on Dash Cam [WATCH]
Scott Abshire
How insane was this?
Our friend Scott Abshire was heading home from work Thursday afternoon as storms pushed through parts of Acadiana.
Lightning was seen scattered throughout the supercell storm that swept through parts of South Louisana Thursday afternoon and one lightning strike was caught by Abshire's dash cam.
The lightning strike caught on camera came from Parkerson Ave in Crowley.
As the vehicle approached, you see a bolt of lightning strike a tree. As of now, we don't have any reports of a fire or if electricity was interfered with as a result of this strike,
Parts of Lafayette Parish were under a Tornado Warning Thursday afternoon, but there were no reports of a tornado on the ground as this storm pushed through.
Here's the "shocking" video from Crowley.
KEEP READING: See the richest person in every state