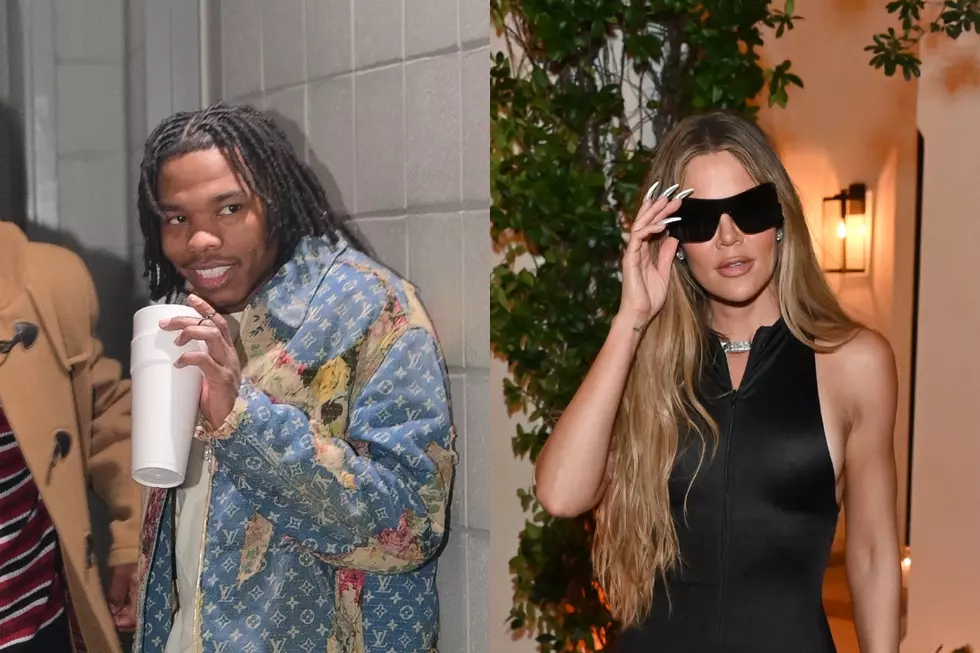 Lil Baby and Khloe Kardashian Spotted Eating Together, Fans Worried He Might Be Victim of Alleged 'Kardashian Curse'
Prince Williams/Mark Sagliocco/Getty Images (2)
Lil Baby and Khloe Kardashian were recently spotted out dining together, leaving fans worried that the Atlanta rapper will be the next victim of the alleged "Kardashian Curse."
Yesterday (April 24), photos surfaced of Lil Baby and Khloe dining side-by-side at a restaurant with at least two other women. In one photo (below), both Baby and Khloe appear to be reacting to something that is being said at the table, with both having smiles on their faces. Another photo shows Khloe looking at Lil Baby while he speaks. With no other context to go on, the internet has run wild with speculation that the two are dating.
"Lil Baby and Khloe Kardashian… How?" one Twitter user wrote. "I love love Khloe and 4pf but the kardashian curse is real."
"Lil Baby gon get that Kardashian curse. He need to move around immediately," another person posted.
"Lil Baby must stay away from everyone for a year or the Kardashian curse will ruin him too," another post reads.
The "Kardashian Curse" is the long-held theory that men who date women in the Kardi Klan end up having major downfalls in their careers post-breakup. Conspiracy theorists point to Scott Disick, Kris Humphries, Lamar Odom, Tristan Thompson and Kanye West as some examples.
Lil Baby is currently preparing for his It's Only Us Tour, which officially kicks off in July.
See the Photos of Lil Baby and Khloe Kardashian and Reactions Below
See Rappers' Real Names