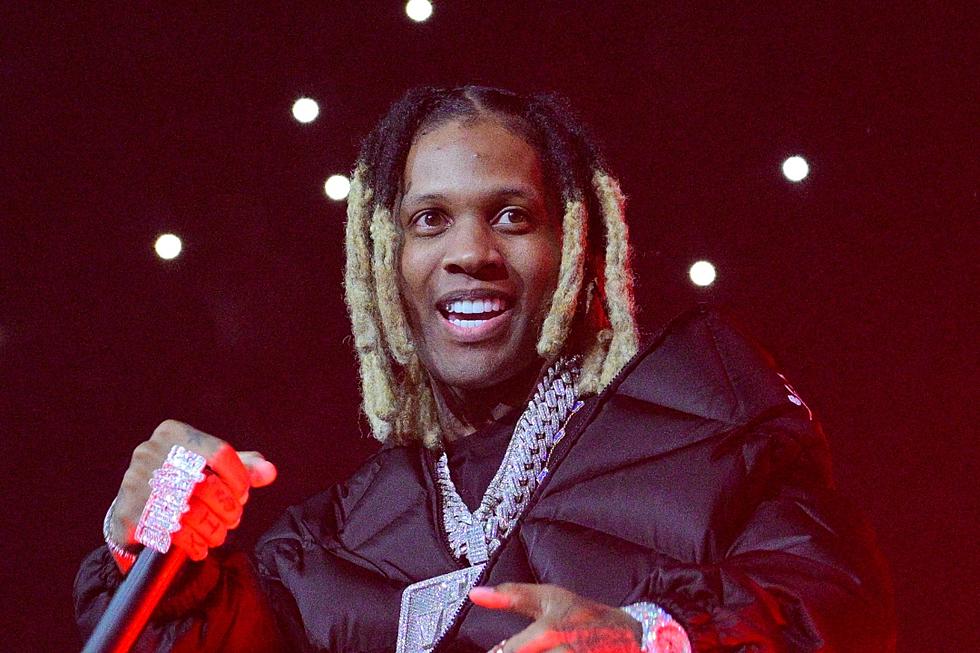 Lil Durk Wants to Host the Biggest Prayer in Chicago
Prince Williams/Getty Images
Lil Durk is continuing to do his part to try and end the violence in his hometown of Chicago. Now, the rapper wants to host a huge prayer in the city.
Lil Durk has seemingly been on a mission to help his city heal. On Wednesday (June 7), The Voice offered his latest solution to help stem the violence in his hometown.
Lil Durk Announces Plans for Big Prayer
"I want to hold the biggest prayer in Chicago for the Muslims that bring everybody together soon," Lil Durk wrote on his Instagram Story. "Pride to the side. Then after get problems off the chest. Help the petty beef go away. Private location."
"Make hip-hop fun again," Durk added in a follow-up post. "We understand everybody got money but lets f**k em up like we was just doing. S/o the females who been working. Salute. Keep going...I'm going back to 13 songs a album. Y'all can have that 20 + song albums."
`
Lil Durk Meets With the Mayor of Chicago
Last month, Lil Durk had a sit-down meeting with the mayor of Chicago, Brandon Johnson, about saving the youth in the Windy City. Durk talked about his initiative for growth during his spring 2023 XXL cover story interview.
"Sitting with the mayor. We doin' big charity things. Neighborhood Heroes, the foundation I got," Durk said. "So, we just doing different things, 'cause if you say you The Voice, it's like, OK, you The Voice of the Streets, so what happened? What you do? I did this, this, cool. OK, now what you do for the kids? Nah'm sayin'? So, now we just breaking it down. So, we doing this, we doing this, we doing this. Not only on Thanksgiving, not only on Christmas, just on a regular basis, helping people."
FBG Duck's Mom Requests Meeting With Lil Durk
Recently, slain Chicago rapper FBG Duck's mother Lasheena Weekly requested a sit-down meeting with Lil Durk to talk about helping end the violence in Chicago. Weekly has previously accused Durk of being involved in her son's murder in August of 2020.
See Lil Durk Announcing He Wants to Host the Biggest Prayer in Chicago Below
See Every XXL Freshman Class Over the Years