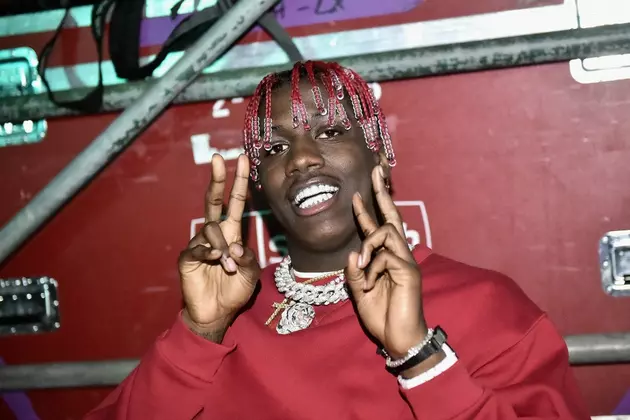 Lil Yachty Spits New Freestyle Over Tay-K's "The Race" Track
Steven Ferdman, Getty Images
Lil Yachty has been unpacking tons of new tunes for his fans all year after having some of the most successful months of his career, and now we're getting a brand new freestyle. The "Peak a Boo" rapper spits a new freestyle over Tay-K's "The Race" track, asking for the 17-year-old incarcerated rapper to be freed.
The Sailing Team captain, who recently copped a chain to represent for the squad, spreads his signature Lil Boat flow over the upbeat instrumental, where he speaks on flexing his funds, fake gang-banging, and much more. He even shouts out the young rising talent, who is currently locked up after being charged in the connection to the 2016 robbery and murder of Ethan Walker.
"It's Young Boat, put a n*gga in his place/Rich as fuck, out the window, Free Tay-K," Yachty raps.
It's been a major year for Lil' Boat, as the entertainer not only earned himself some huge endorsement deals, but he also released his anticipated debut album, Teenage Emotions. Even though the project didn't sell as well as expected in its first week, it hasn't kept Yachty down from making some big moves in his career, and growing his flourishing brand.
Listen to Yachty's new freestyle over Tay-K's "The Race" below.
See 25 of the Best Hip-Hop Projects of 2017 (So
Far)