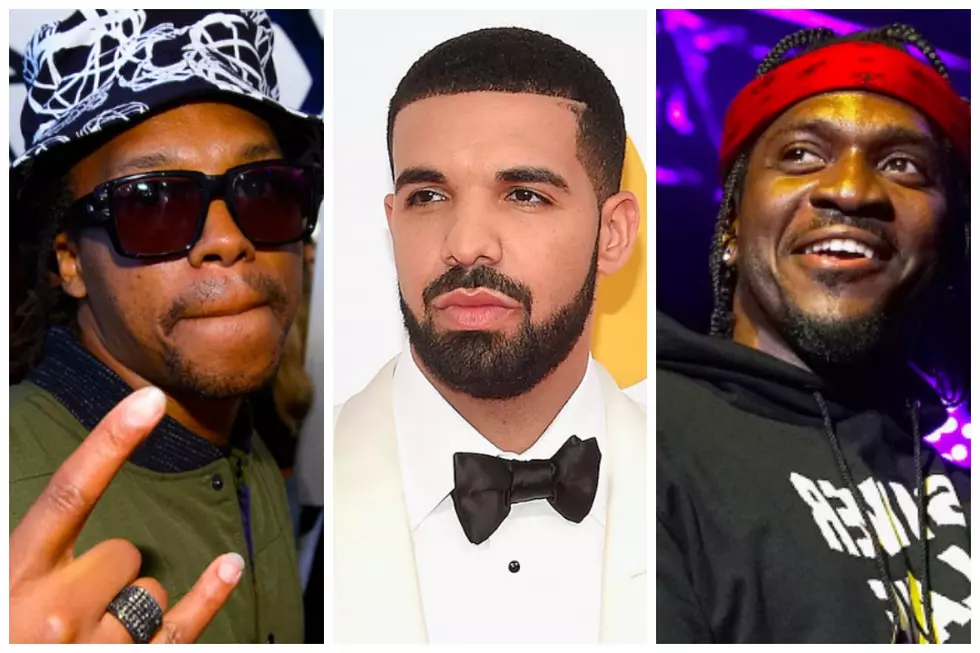 Lupe Fiasco & Drake's 'Blackface' Photographer Explain Controversial Image Used by Pusha T
Noel Vasquez/Jamie McCarthy/Bennett Raglin, Getty Images
One of the most surprising elements of Pusha T's "The Story of Adidon" Drake diss was the image he used for the cover, which features the Toronto superstar wearing blackface.
Of course, the controversial image, photographed in 2008 by David Leyes, sparked a lot of discussion about what the heck Drake was doing wearing blackface. Well, Leyes has explained the images.
"I'm proud to be part of a strong statement made by a black man about the f---ed up culture he is livin in," Leyes said on Instagram in response to a commenter about the photos.
Lupe Fiasco also chimed in on the controversy in a pair of since deleted tweets.
"Not defending or deflecting but did you see the whole picture?" he asked. "It's two pictures you know. You do know that right? That it's two pictures."
He went on to explain, "The one you saw is happy. The other is dark and sad. Both together actually presents a powerful duality of representations and race and its expectations on art."
Every Kanye West Album Ranked