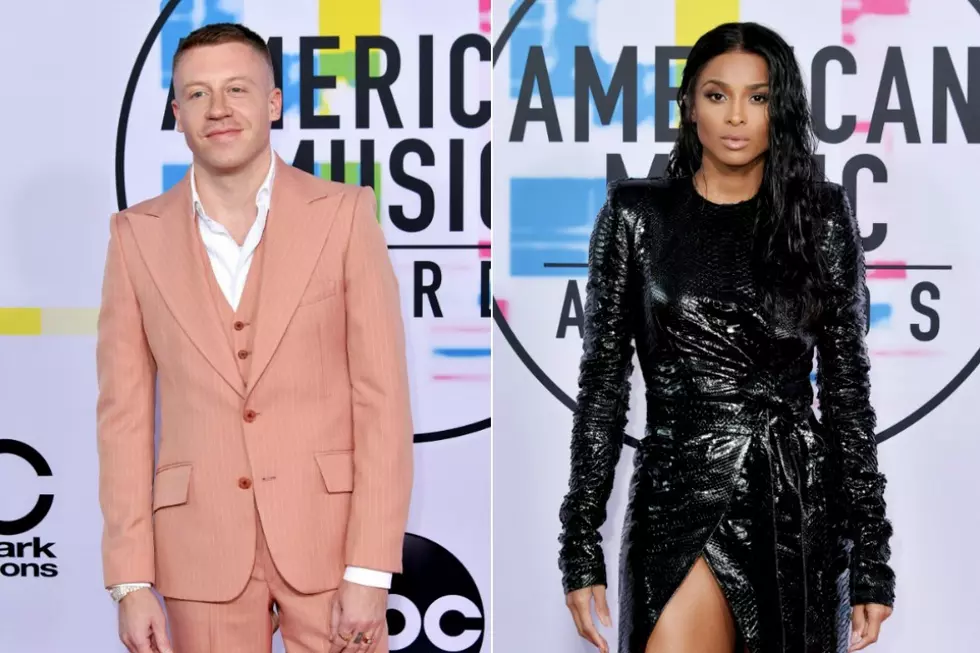 Macklemore and Ciara Take Their Kids to Seattle Seahawks Game
Neilson Barnard, Getty Images
Macklemore and Ciara are two of some of the biggest Seattle Seahawks fans around, so it's no surprise that folks took note when the two popped up at the team's Monday night (Nov. 20) matchup against the Atlanta Falcons. They also brought their kids along for the ride.
For his part, Macklemore documented the experience through his Instagram account. "So much fun at the game with the kids. Too turnt! Thanks @ciara! Go Hawks," he captioned his post, which included an image of himself and his two-year-old daughter, Sloane, and Ciara with her three-year-old son, Future, Jr.
If you haven't been keeping score, here's a rundown on each of the two celebs' connections to the Seahawks. Macklemore is a Seattle native who used his "Marmalade" video to troll Tom Brady, whose New England Patriots defeated his Seahawks in the Super Bowl a couple of years back. On the other hand, there's Ciara, whose husband, Russell Wilson, is the starting quarterback for the Seahawks. So yeah, it runs pretty deep for these two.
The day before taking in the game, Macklemore was taking in the screams of a roaring crowd at the 2017 American Music Awards. At the show, he performed his Gemini single, "Glorious," alongside Skylar Grey.
Peep the photo of Macklemore, Ciara and their kids in the posts below.
See New Music Releases for November 2017