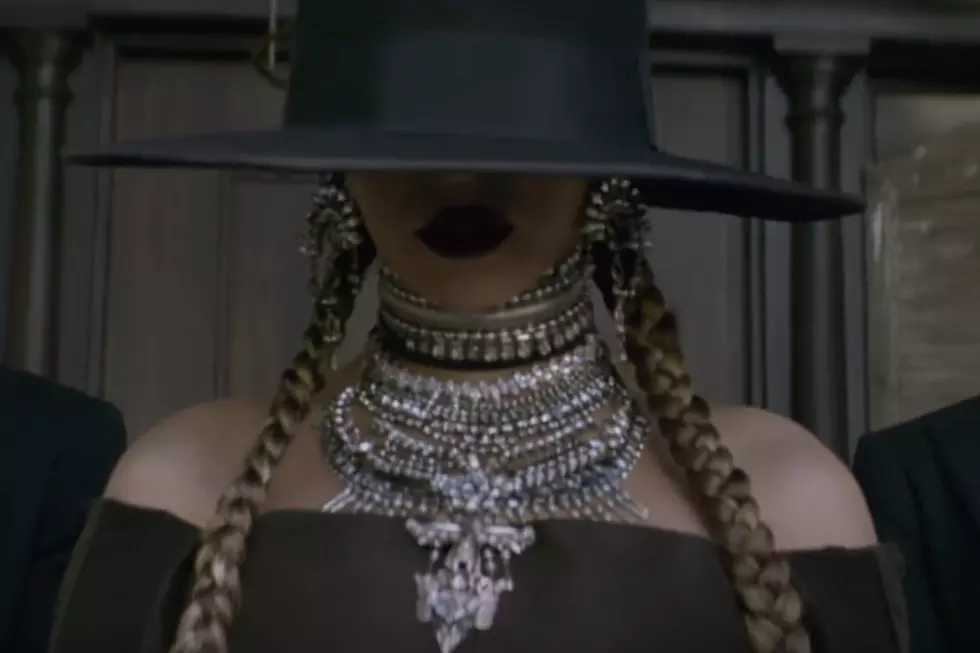 Michelle Obama, Serena Williams, Blue Ivy and More Get In 'Formation' for Beyonce's Birthday Photo Tribute
YouTube
"Happy birthday Beyonce / From your family and friends," reads the message on her website. There's also a charity link for fans to donate to the singer's BeyGOOD Houston Foundation, which teamed up with two Houston charities to help victims affected by Hurricane Harvey. Proceeds will go to buy baby formula, cots, medical supplies, wheelchairs and more, which are desperately needed right now.
Meanwhile, Beyonce's mother shared a sweet birthday salute to her beloved daughter on her Instagram page. She wrote in part, "36 years ago, God chose me out of all the women in the world to be your mother! How blessed could [I] be? I am proud to be your mom. Happy Birthday Baby! I love you with my whole heart."
You can peep Beyonce's "Formation" birthday photo series at Beyonce.com.
Watch Beyoncé's "Formation" Video