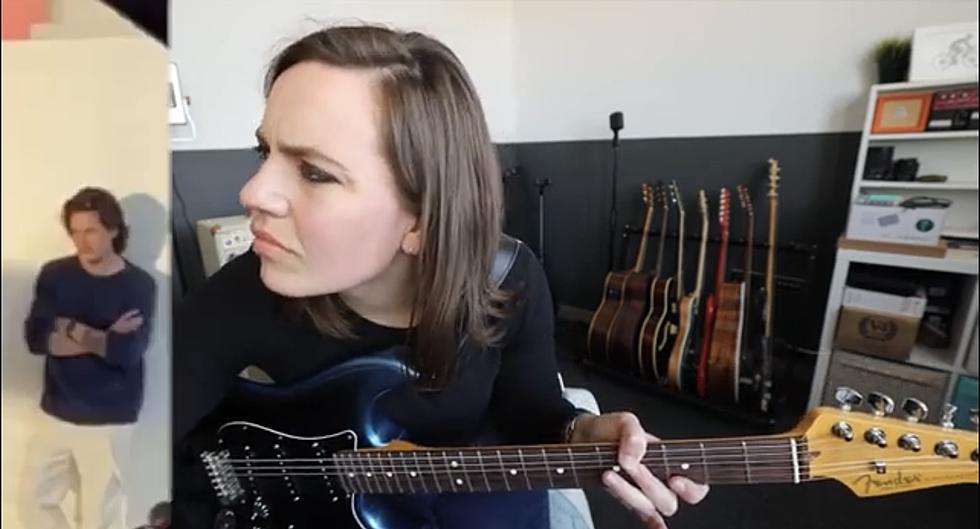 Musician Predicts What John Mayer's Upcoming Single Will Sound Like Only Using Teasers Mayer Posted On Tik-Tok
YouTube, Mary Spender
You won't believe how this song came out...
Music fans around the world are awaiting the new song that John Mayer has been teasing on his Tik-Tok account as of late. One fan decided she could not wait any longer and that she would make the song herself, using only the clips Mayer had posted online.
Fans of Mayer's music have been very patient, as he has been slowly teasing what his upcoming single will sound like via his Tik-Tok page. Little snippets, like the ones below, are all the fans have gotten so far.
This was enough for musician and YouTube sensation Mary Spender to get to work on her own version of the upcoming 'JM' single. She picked up her guitar, got in the studio with less than 16-bars worth of clips to work with from Tik-Toks, and what happened next was nothing short of incredible.
Check out Mary Spender's version of John Mayer's (yet to be released) single via her YouTube page below.
As a John Mayer fan, this is one of the coolest things I have heard in a while. Spender has clearly been a musician and a Mayer fan for a long time. Her talent is so admirable and the way she used Mayer's catalog to create a sort of "what-could-be" John Mayer track - her creativity and skill is simply off of the charts.
And of course @johnmayer agreed via his Instagram story. Check out the screenshot below.
Now, all there is left to do is wait for John Mayer's actual single to be released and compare the two! But, whether John Mayer's song comes out better than Mary Spender's version or not doesn't really matter. Everyone is just loving the music.
The Real Names Behind Some of Country Music's Biggest Stars